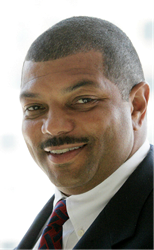 We have tremendous assets -- our outstanding team members, properties and partners. I look forward to growing our success
BOSTON (PRWEB) May 31, 2019
Pyramid Hotel Group Principal and Co-Founder Richard M. Kelleher announced today he will transition his day-to-day responsibilities as CEO to fellow Co-Founding partner and Chief Investment Officer Warren Q. Fields, effective June 1, 2019.
Kelleher will become Chairman of the Board. Additionally, Principal and Chief Operating Officer Jim Dina will move to Pyramid Hotel Group's Board of Directors. Kelleher and Dina will remain closely involved with the business.
Incoming CEO Fields is one of Pyramid's founding partners, and has been Chief Investment Officer since 1999, having overseen the growth of the company's portfolio to approximately 100 hotels through development, acquisitions, third-party management and asset management. He was responsible for all aspects of business development, fundraising, acquisitions, and new investment opportunities.
"I am so proud of all we have accomplished over the past 20 years at Pyramid Hotel Group and very happy to have Warren expand his responsibilities," said Richard M. Kelleher. "Warren, Jim and I set out to create an exemplary hospitality company that would evolve with the industry and never compromise its foundational principles to deliver superior results and be a people centric culture. We based every decision around respect for our associates, guests, and owners. That formula worked. Today our company spans the United States and reaches into Europe and the Caribbean. I look forward to continuing to support our dedicated associates and being there for Warren as he takes Pyramid Hotel Group forward."
"It's a privilege to take on the CEO role and build upon Pyramid Hotel Group's strong legacy of professionalism, exceptional service, value creation and people first mentality," said Warren Q. Fields. "We have tremendous assets -- our outstanding team members, properties and partners. I look forward to growing our success, and I applaud Rick and Jim as they transition to new roles and appreciate their continued support and expertise to assist me as we move this great company forward."
"Operationally, Pyramid Hotel Group is about generating growth by producing change," said Jim Dina. "Warren has an unmatched ability to envision the fullest potential of properties and people. This makes for a strong portfolio and dedicated workforce, but also creates better communities wherever we do business. I congratulate him as our next CEO."
Warren Q. Fields is the former Vice President of Development and Operations of Promus Hotel Corporation, which was sold to Hilton Hotel Corporation in 1998. At Promus he formulated and implemented a strategy for creating a new hotel brand for the company which eventually sized to 30 properties.
A graduate of the Cornell University School of Hotel Administration, Fields began his career with Beacon Hotel Corporation, a predecessor company to Promus, where he served as Vice President of Development for Guest Quarters Hotels, and later DoubleTree. He returned to Boston in 1999 to form Pyramid Hotel Group with Kelleher and Dina. In 2019, Massachusetts Governor Charlie Baker appointed Fields to the Board of Directors of Massport.
About Pyramid Hotel Group
Pyramid Hotel Group is a privately held, Boston-based hotel company with over 100 hotels and resorts under hotel management and asset management. Pyramid Hotel Group, ranked among the largest U.S. hotel management companies by independent sources, provides hotel management, asset management and project management services to a broad array of hotel assets. Pyramid Hotel Group has regional offices in Cincinnati, OH (Winegardner & Hammonds, Inc.), Scottsdale, AZ and Dublin, IRL. Pyramid Hotel Group is a franchisee of all major hotel brand companies and an operator of independent four- and five-star hotels and resorts. Additional information is available at http://www.pyramidhotelgroup.com.