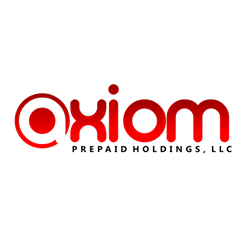 "White label prepaid card programs provide a revenue stream that can range from six to seven digits per year depending on card spend and the number of cards issued. And they are proven to enhance brand recognition and loyalty."
PARIS (PRWEB) February 12, 2020
With Q1 nearing completion, tweaks to marketing plans are an important consideration to address revenue and relationship building opportunities. White label prepaid card programs can have a positive affect on both, according to experts at Axiom Prepaid Holdings. Axiom is a global provider of end-to-end payment solutions with prepaid cards as a primary tool.
"Marketing plans are a company's roadmap to an established end of year goal. Organizations that see they may not be on the right course to getting there, need to be nimble and make adjustments," said Steven Foster, CEO, Axiom, which introduced its White Label Program last year. "White label prepaid card programs provide a revenue stream that can range from six to seven digits per year depending on card spend and the number of cards issued. And they are proven to enhance brand recognition and loyalty."
Foster says the reason the programs are so effective as a marketing tactic is because they are not one-size-fits all. At Axiom, programs are custom-built to meet specific client needs and goals. Clients focused on revenue, can charge fees each time a card is used while others limit or eliminate fees and focus more on the visibility and brand reputation aspects of their program. And some clients' prepaid card programs do both.
So, what exactly is a white label prepaid card program? White label care programs allow businesses to have their name and logo embossed on a prepaid Visa® or Mastercard®. The cards – which encompass gift cards, travel cards and general use cards - are available via app or physical card and can be used to pay commissions and distribute compensation to affiliates, customers and agents, and offer an alternative to traditional corporate payroll programs and investment advisory services. Clients chose the fee structure, fund distribution channel and card features that work for them. The cards can be used at merchants and ATMs around the globe and include standard features like peer-to-peer transfers, direct deposit, spend tracking, 24/7 customer service, and fraud and theft protection.
Foster says white label cards also allow businesses to collect data, analytics and tracking for use in improving customer outreach efforts. Axiom creates and manages its clients' program according to their specifications and is able to speed time to market while also ensuring that all compliance and regulatory requirements are met and maintained.
White label prepaid cards have become such a popular marketing option because of the explosive growth of the payment method. In fact, the number of payments made with prepaid cards rose nearly 20 percent per year between 2006 and 2012 and their adoption has continued to grow year-over-year since then. To put that number in closer perspective, prepaid, debit and credit card spending is expected to top $10 trillion by 2023.
"Consumers want cashless, flexible banking options. Prepaid cards are proving to be an ideal fit for the changing needs of millennials and GenX with their on-the-go lifestyles. Marketers who recognize the potential in that will certainly reap the benefits," Foster added.
About Axiom Prepaid Holdings:
Axiom Prepaid Holdings was born of the desire of two entrepreneurial-minded banking industry veterans to turn the prepaid card model upside down. To make banking simple. To give consumers and businesses around the globe access to innovative, easy-to-use, digitally driven, fun, flexible and secure products and services. Today, Axiom has 9 offices and conducts business in 20 countries. Every day, the Axiom team strives to create 100% turnkey solutions to help cardholders gain economic freedoms and help businesses achieve growth and success. To learn more about Axiom Prepaid Holdings, please visit: http://www.axiompph.com.