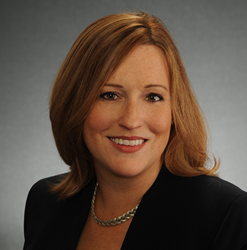 It is time to lift the dynamic carry calculation out of spreadsheets
ZURICH (PRWEB) July 09, 2020
qashqade announced today that industry advocate, Lorelei Graye, has joined the executive advisory.
Graye, a subject matter expert and former LP who now joins qashqade, recently levered the momentum of her professional successes to launch an independent and non-profit global initiative to drive data standards for optimising the GP-LP data exchange.
Commenting on her latest appointment, Graye said, "I remain committed to serving our industry, aligning stakeholder needs and guiding the momentum for data standards on a not-for-profit basis. Investing commercially in qashqade allows me to tackle inefficiencies from the inside as well. qashqade's automated, one-of-a-kind waterfall technology brings efficiency and control to processes that have, until now, eroded net returns."
"Lorelei is a well-known industry expert, particularly in the LP space. Having seen her exceptional skills and knowing her personal values, we at qashqade always felt it would be great to work together with her one way or another. Now that Lorelei has joined us as an advisor, it is a tremendous benefit to qashqade, our team and clients," explained CEO and Co-founder, Oliver Freigang.
qashqade is the leading technology firm to fully automate the most complex GP waterfalls, scenario modelling, and LP validations. Its fully automated waterfall platform answers the industry's call for error-free process control. Accuracy and assurance.
Be smart, use qashqade.