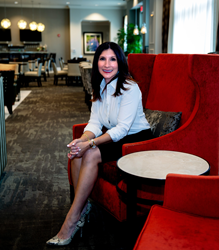 We are excited to release QC Verify at a time when the industry needs automation and support more than ever.
BRENTWOOD, Tenn. (PRWEB) October 28, 2020
The QC Verify team enthusiastically announces the independent release of their automated verification solution that digitizes outdated verification processes. This release could not happen at a more opportune time as mortgage companies burdened under the pandemic strive to simplify and automate processes that still include manual activities. The QC Verify platform provides a secure, end-to-end solution that manages verification and reverification of income and employment for underwriting, pre-close and post close quality control of mortgages. In addition to mortgage verification, QC Verify also supports verification of income, employment and rental history, as well as gift letter acknowledgement, for home equity products, rehabilitation loans, rental property management and employer recruiting.
The benefits realized under QC Verify are numerous as lenders, landlords, employers and others are able to readily manage the verification process through the secure QC Verify portal. Creating a single point of access where all related activities can be tracked and reported on for ease of oversight, thus improving turn times and data validity, while reducing costs and risks tied to manual or fragmented processes. Most importantly, QC Verify does not represent new or untried technology, it is a sophisticated and proven platform that was incubated and fully released prior to this launch as an independent solution.
QC Verify's founder, Claudia Duncan, is well known in the industry as the president of Quality Mortgage Services (QMS), the mortgage quality control and audit technology solutions company. In this capacity, Duncan has shown her keen ability to deliver quality control solutions that are personalized to client needs and simultaneously meet the stern yet evolving regulatory landscape for mortgage QC and audit. "We are excited to release QC Verify at a time when the industry needs automation and support more than ever." Duncan added that, "Watching the QC Verify product evolve, generating adoption and development as an innovative technology platform, has been a gratifying experience. We are grateful to be able to launch our solution as a standalone offering that has already brought immediate value to the mortgage industry."
About QC Verify
QC Verify is an independent provider of verification solutions and technology. Automating outdated verification processes in a secure environment that includes added data and document security to ensure privacy standards are met and fraud risk is mitigated. QC Verify delivers the confidence needed to ensure verifications are sent, received, and completed in an accurate, protected and data driven manner. All QC Verify processes and workflows have been tested and fine-tuned in order to provide a unique, cost effective solution to verification by mail and phone. The company is headquartered in Brentwood, TN. For more information on this revolutionary breakthrough in verification process automation, please email requestinfo@qcverify.com.