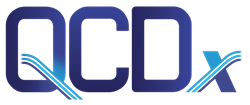 FARMINGTON, Conn. (PRWEB) June 03, 2020
QCDx, a private biotech company that has developed a breakthrough Circulating Tumor Cell (CTC) liquid biopsy from a simple blood draw, today announced the initiation of a Clinical Study of the QCDx br™ Liquid Biopsy System to determine its clinical utility for optimizing treatment options for breast cancer patients, both in early and advanced disease. The study has been approved by the University of Connecticut Institutional Review Board and will be conducted in collaboration with the UConn Health, Neag Comprehensive Cancer Center.
"The benefits of monitoring circulating tumor cells with current technology is limited often to prognostication of outcomes for cancer patients" said Dr. Susan Tannenbaum MD, Chief, Division of Hematology/Oncology of the Carole and Ray Neag Comprehensive Cancer Center at UConn Health and Principal Investigator of the Study. "The ability to isolate and then study and characterize individual cells both in terms of gene profiling and protein expression in both early and late stage cancers allows identification of patients at risk for recurrence and allows for targeted treatments based on analyzing these individual cells. This can occur early in the disease and therefore have more impact on outcomes."
"We are very excited to initiate the QCDx-br™ study with the Neag Comprehensive Cancer Center at UConn Health with Dr. Tannenbaum as Principal Investigator," said Dr. Triantafyllos (Fyl) Tafas, Founder and CEO of QCDx. "The QCDx-br™ liquid biopsy was designed to tackle the unmet need for detection of CTCs, in both early and advanced disease. It utilizes the RareScope™ instrument, which scans millions of blood cells with an enrichment-free approach, to detect very rare CTCs and characterize different phenotypes, including ones that may have increased metastatic potential or express markers associated with specific cancer treatments. Target cells may be isolated for downstream, single-cell molecular analysis. QCDx-br™ aims to provide the clinical oncologist with early indication of disease progression and new molecular targets that can be used for real-time, personalized treatment."
Cells from solid tumors enter the blood stream very early in the tumor development, becoming Circulating Tumor Cells that may eventually cause metastasis. By the time a tumor becomes detectable by diagnostic imaging, it contains several million cells and may have genetic heterogeneity. Final diagnosis of cancer is provided by tissue biopsies, which are invasive, cannot be used repeatedly and are ineffective in metastatic disease and assessing treatment effectiveness. CTC liquid biopsies from a simple blood draw can be repeated frequently to reveal disease progression and heterogeneity. The ultimate CTC diagnostic engine must accurately detect and characterize rare CTC originating from the original tumor and/or from metastatic sites. Additionally, by isolating intact and live CTCs for downstream genomic, transcriptomic, epigenetic and other molecular analyses, it will provide guidance for personalized and timely cancer treatment.
About UConn Health:
UConn Health is Connecticut's only public academic medical center. Based on a 206-acre campus in Farmington, UConn Health has a three-part mission: research, teaching and patient care. Home to the UConn School of Medicine, School of Dental Medicine and UConn John Dempsey Hospital with nearly 5,000 employees supporting nearly 1,000 students, over 800,000 annual patient visits, and innovative scientific research contributing to the advancement of medicine. For more information, visit health.uconn.edu.
About QCDx:
QCDx develops, manufactures and markets tools and integrated systems to detect and monitor cancer at the single cell level. Our technology provides innovative solutions for analyzing all nucleated cells within a blood sample, in an immobilized, multi-million cell suspension, detects intact and live CTCs and isolates for downstream, single-cell molecular analyses. Our technology and products aim to accelerate cancer research and treatment and ultimately transform healthcare.
For more information, visit http://www.qcd-x.com.
Stay in touch on LinkedIn.