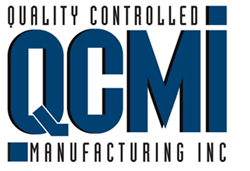 Automated factories demand workers who can operate computerized equipment. My hopes and dreams for training individuals to become machinists have come to fruition in the opening of the QCMI Machinist Training Program," CEO Bob Grande
Santee, Calif. (PRWEB) October 21, 2014
Quality Controlled Manufacturing Inc. (QCMI), a San Diego region-based precision machining manufacturer, is pleased to formally announce it has established the QCMI Machinist Training Program. QCMI partnered with the San Diego Workforce Partnership for the funding for the first 12 students. Six will start on November 10, 2014, and six will start on February 9, 2015.
Establishing a machinist training program has been a dream of QCMI CEO Bob Grande. Grande founded his machining company in his garage 36 years ago this month. Over the years, he continued to see shop classes disappear from high school curriculum. According to the Employment Policy Foundation, in 1950, 60% of all manufacturing jobs could be handled by unskilled labor. By 2005, less than 15% of all manufacturing positions were unskilled. As QCMI continued to grow, the executive team knew it needed to come up with a long-term people solution.
In 2012 COO / CFO Rick Urban spearheaded the creation, planning and development of the company's new training program. The success of the QCMI Machinist Training Program will be the first step in launching the 501(c)(3) Grande Foundation Comprehensive Machinist Academy. The Grande Foundation has a mission dedicated to the improvement of San Diego community education with the focal point being the development of a self-sustaining, state of the art machinist training academy.
With the November 10, 2014 opening, the QCMI Machinist Training Program is geared up to provide Veterans as well as other individuals with a career education in machining and related lean manufacturing business principles. QCMI is working with the East County Career Center in search of eligible applicants. Qualified QCMI employees developed the structured curriculum. They will teach shop theory, blueprint reading, safety principles, CNC machining, inspection and more. Each student completes a final project. Upon graduation on April 25, 2014 of the first six graduates, they will receive their Six Sigma Green Belt and machinist training diploma. Graduates from the QCMI Machinist Training Program will be prepared for a position as a CNC machinist. Becky Quinn, Human Resources Manager said, "We anticipate 100% job placement of the graduates, if not with QCMI, then with other companies in the community that are looking to hire trained machinists."
The San Diego Workforce Partnership (SDWP) is designated by the County and City of San Diego to receive state and federal funds to fund job training programs throughout the region. The SDWP funds job training programs enabling eligible adults to develop the skills and knowledge needed to meet the needs of regional employers. As community partners, QCMI and SDWP are assisting eligible applicants interested in the new subsidized machinist job training. The main source of SDWP funds come from the United States Department of Labor through the Workforce Investment Act (WIA).
QCMI produces complex parts for aircraft and gas turbines. It specializes in the precision machining of all metals including exotic alloys. The nationally recognized metal working company produces components with complex shapes, contours, exacting tolerances and stringent quality requirements.
"The kickoff of the QCMI Machinist Training Program marks the culmination of efforts by the San Diego Workforce Partners, the East County Career Center, and QCMI with its subject-matter expert trainers," said QCMI COO / CFO Rick Urban. "We look forward to training individuals for machinist's jobs that are both well-paying and stable."
"At 15 years old I liked to work with my hands, and I was lucky enough to be the shop class assistant. Some 36 years later, the precision machining company I started in my garage employs more than 95 and is award-winning," said Founder, President and CEO Bob Grande. "Our industry is facing a machinist shortage. Automated factories demand workers who can operate, program and maintain the computerized equipment. My hopes and dreams for training individuals to become machinists have come to fruition in the opening of the QCMI Machinist Training Program."
For more information about the QCMI Machinist Training Program, call (619) 443-3997.
About Quality Controlled Manufacturing Inc.
Founded in 1978, QCMI specializes in the precision machining of all metals including exotic alloys. QCMI is ISO9001/AS9100 certified, ITAR registered and Nadcap accredited for nondestructive testing. It manufactures components for the aerospace, power generation, Department of Defense (DOD), oil and gas, marine and heavy equipment industries. QCMI is authorized to operate an approved FAA repair station with the following ratings: Limited Accessory and Nondestructive Testing. In 2013 QCMI received its fifth consecutive UTC Supplier Gold Award, and Inc. magazine recognized it as one of its Inc. 5000 companies. The San Diego Business Journal named QCMI its 2014 Family Owned Business of the Year in the 51-150 employee category and its 2014 #1 Healthiest Company in the 1-100 employee category. For more information about QCMI call (619) 443-3997 or visit http://www.qcmfginc.com.