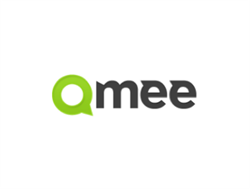 Chicago (PRWEB) February 09, 2016
Whether February 14th is referred to as Singles Awareness Day or Valentine's Day, it's a day that merits recognition, so make the best of it regardless of your romantic situation. Qmee, the free search rewards browser app and ultimate online shopping resource, has taken the guesswork out of gift-giving for this polarizing holiday and compiled a list of the best and worst gifts to get for someone not "Facebook official" yet.
Qmee's Chief Savings Predictor and online shopping expert, Amy Allen, offers up the top five best gift suggestions compiled from Qmee searches and geared toward the undefined relationship:
1) Netflix & Chill Kit that includes a Netflix gift card and bottle of wine
2) Tickets to a comedy show
3) A Hangover Cookbook allowing for a nice morning cooking breakfast together
4) Spirits tasting flight and romantic dice
5) An activity date, such as a concert, painting and wine event or cooking class
Below are the top five worst gift suggestions based on searches and for the undefined relationship according to Qmee's Allen:
1) Monogrammed jewelry with the wrong initials
2) Perfume or cologne
3) Flowers
4) A weekend getaway that is more than a month away
5) A gym membership
Qmee, an emerging alternative to Google, Bing and Yahoo, rewards its 400,000+ users just for engaging in their regular search behavior. Unlike others, Qmee chooses to share the wealth with its users as opposed to pocketing advertising dollars, earning users an average of $60 a year just for searching online as they normally would.
Founded with the singular goal of putting the consumer back at the center of the Internet, Qmee has rewarded its users a total of $639,640 since its launch in 2014. To get paid for searching online, go to http://www.Qmee.com
About Qmee.com
Qmee is a search rewards app that allows consumers who make search engine queries to receive better results and also to be paid for clicks into the links they otherwise would select for zero reward. The fastest-growing search-loyalty app, Qmee was launched in 2013 by Nick Sutton and Jonathan Knight, longtime friends and software executives with collective experience in software, investment banking and building startups. Featuring a true cash bank that allows consumers to withdraw their funds through a PayPal account or to redirect their earnings to local and national charities, Qmee is an innovator in the rewarded-search space with more than 200,000 U.S. users. To learn more about Qmee or to register to begin earning reward dollars, visit http://www.Qmee.com.