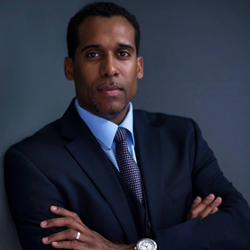 "Mr. Owens' ideas and experience will strengthen our efforts to improve health care across the country, and his passion for health care technology will significantly benefit the organization and those we serve." – Marc Bennett, president and CEO
SEATTLE (PRWEB) February 25, 2019
Qualis Health and HealthInsight, national leaders in creating a healthier health care system, today announced that Jason Owens has joined the company as chief information officer. Mr. Owens has more than 30 years of information technology (IT) management experience. For the past 15 years, Mr. Owens has worked exclusively in health care IT, aligning his passions for technology and high-quality health care delivery.
As a health care technology leader, Mr. Owens has led innovative IT solutions and strategies to reduce costs and increase efficiencies. He is an active advocate for the use of technology to improve health care delivery. Mr. Owens has lobbied at the state level to improve legislation to provide high quality and cost-efficient health care and information technology interoperability. Additionally, Mr. Owens currently serves on the Public Policy Steering Committee for the College of Healthcare Information Management Executives, helping to shape national healthcare IT policy through federal work-groups and congressional testimony.
"We are excited to welcome Jason Owens to Qualis Health and HealthInsight," said president and CEO, Marc Bennett. "His ideas and experience will strengthen our efforts to improve health care across the country, and his passion for health care technology will significantly benefit the organization and those we serve."
About Qualis Health and HealthInsight
Qualis Health and HealthInsight are national leaders in creating a healthier health care system, with offices in Alabama, Alaska, California, the District of Columbia, Idaho, Kansas, Nevada, New Mexico, Oregon, Utah and Washington. Our clients include the Centers for Medicare & Medicaid Services, state Medicaid and other government agencies, health plans and providers, federally qualified health centers, foundations and other privately funded organizations.
In April 2018, Qualis Health and HealthInsight announced a formal merger, combining the two organizations and operations across the U.S. Together we seek to improve health, and to increase the effectiveness and quality of health care. We support providers, plans, purchasers and consumers, and offer services to state and federal agencies and others to help them better manage health care under the existing system and to assess, plan for and implement broader system transformation.