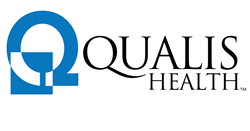 Qualis Health is proud to serve the District and its Medicaid Program participants, and grateful for this opportunity to continue our services as the District's utilization management and quality improvement organization." Janet Blackwood, Project Director
WASHINGTON (PRWEB) December 20, 2018
Qualis Health has signed a contract renewal with the District of Columbia Department of Health Care Finance (DHCF). Under the contract, Qualis Health will continue its partnership with the DHCF to improve health outcomes for District residents by ensuring access to comprehensive, cost-effective and quality health care services.
Since 2014, Qualis Health has worked closely with DHCF to provide utilization management for the District's more than 67,000 fee-for-service Medicaid Program participants. Qualis Health will continue to conduct patient care reviews for a variety of health care services.
New services under this contract include the development of nursing home quality management, quality of care monitoring and evaluation, the establishment of a nursing home quality improvement collaborative, and an annual nursing home beneficiary and family member survey.
"Qualis Health strives to improve value in the health care system by ensuring the delivery of high quality clinical services at a reasonable cost," said Marci Scott-Weis, RN, MPH, CCM, Chief Operating Officer. "We are pleased to continue our work with the District of Columbia to accomplish their vision of ensuring availability and access to appropriate health care for all residents."
"Qualis Health is proud to serve the District and its Medicaid Program participants, and grateful for this opportunity to continue our services as the District's utilization management and quality improvement organization," said Janet Blackwood, Project Director. "Our team of health care professionals looks forward to continuing our partnership, and we are committed to building upon the success of our current contract with the District."
The DHCF provides health care for more than 250,000 eligible elderly and disabled individuals and eligible low-income pregnant women, children and parents.
Qualis Health also provides utilization management and quality review services for the Alabama, Alaska, Idaho, Kansas, New Mexico, Washington and Wyoming State Medicaid agencies.
About Qualis Health
Qualis Health is one of the nation's leading population health care consulting organizations, partnering with our clients to improve care for millions of people every day. We work with public and private sector clients to advance the quality, efficiency and value of health care.
In April 2018, Qualis Health and HealthInsight announced a formal merger, combining the two organizations and operations across the U.S. Both Qualis Health and HealthInsight have been engaged in health care quality consulting and providing quality improvement services for more than 40 years.
For more information, visit http://www.QualisHealth.org.