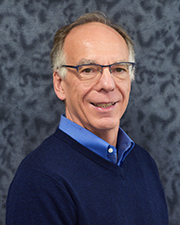 "As a well-known and widely respected health care policy and transformation expert, Dr. Lessler brings valuable vision and practical experience to our team and those we serve." – Marc Bennett, President and CEO
SEATTLE (PRWEB) January 09, 2019
Qualis Health, one of the nation's leading population health management organizations, today announced that Dan Lessler, MD, MHA, has joined the company as Physician Executive for Community Engagement and Leadership. Dr. Lessler brings extensive experience in health care policy and systems change to Qualis Health.
As chief medical officer for the Washington State Health Care Authority, Dr. Lessler led successful statewide efforts to reduce unnecessary emergency room visits, address the opioid public health crisis, and create innovative value-based purchasing strategies. He also helped lead the integration of physical and behavioral health for managed care clients while ensuring a strong focus on community engagement and performance measurement as the state moved to a whole-person approach to health care. He is a longtime clinical professor of Medicine and Health Services at the University of Washington's Schools of Medicine and Public Health and served as the senior associate medical director at Harborview Medical Center in Seattle.
In his role as physician executive for community engagement and leadership, Dr. Lessler will partner with Medicaid agencies across the country to identify strategies and implement innovations to help them improve the quality and reduce the cost of care for complex patient populations.
"We are thrilled to welcome Dr. Lessler to Qualis Health," said president and CEO, Marc Bennett. "As a well-known and widely respected health care policy and transformation expert, he brings valuable vision and practical experience to our team and those we serve."
# # #
About Qualis Health
Qualis Health is one of the nation's leading population health care consulting organizations, partnering with our clients to improve care for millions of people every day. We work with public and private sector clients to advance the quality, efficiency and value of health care.
In April 2018, Qualis Health and HealthInsight announced a formal merger, combining the two organizations and operations across the U.S. Both Qualis Health and HealthInsight have been engaged in health care quality consulting and providing quality improvement services for more than 40 years.
For more information, visit http://www.QualisHealth.org.