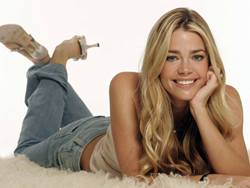 This is a simple way for patients to help researchers.
Evanston, Ill. (PRWEB) August 29, 2014
Northwestern University researchers in the Department of Medical Social Sciences are seeking individuals to participate in an on-line kidney cancer patient registry study (STU00043773). This study aims to help researchers evaluate the usefulness of an on-line registry, and to better understand the impact of disease symptoms and treatments on the quality of life of those with kidney cancer. Individuals age 18 or older who have been diagnosed with kidney cancer, and are able to read English sufficiently enough to complete questionnaires, are eligible to participate.
Kidney Cancer Association (KCA) CEO Bill Bro says, "This is a simple way for patients to help researchers by spending a few minutes completing forms online. This information may ultimately be used to the benefit not only of researchers but patients themselves."
Those who would like to view additional information about the study and the consent form or to enroll may visit http://www.MYQOL.org.
KCA was founded in 1990 by a small group of patients, including Eugene P. Schonfeld, Ph.D., and medical doctors in Chicago, Illinois. It is a nonprofit charity incorporated in the State of Illinois. It has also been designated as a tax exempt organization under Section 501(c)(3) of the U.S. Internal Revenue Service code. Hollywood celebrity Denise Richards, whose mother died from renal cancer, serves on the board of directors and helps to raise funds and awareness.