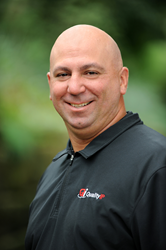 Our work with local municipalities is predicated upon our knowledge of IT Security in general and protecting LEADS in particular.
KENT, Ohio (PRWEB) September 27, 2018
QualityIP, Northeast Ohio's leading Managed IT Services provider, today announced CIO Greg Girton and five other IT specialists completed training to achieve certification in Security Awareness specifically for law enforcement systems. The Federal Bureau of Investigation (FBI) Criminal Justice Information Services (CJIS) issues this certification to ensure IT professionals with access to the Law Enforcement Agencies Data System (LEADS) have an in-depth knowledge of the policies and procedures required to protect law enforcement data.
CEO, Ryan Markham noted, "Our work with local municipalities is predicated upon our knowledge of IT Security in general and protecting LEADS in particular. The technicians who work with our municipal clients have undergone the required training for CJIS certification. We welcome the opportunity to expand our knowledge of IT Security. Security breaches are a growing concern, and we understand the need to use every tool we have at our disposal to help our clients keep their data secure."