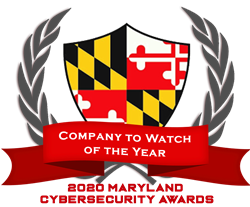 BETHESDA, Md. (PRWEB) September 17, 2020
Quantum Xchange today announced the Cybersecurity Association of Maryland, Inc. (CAMI), Maryland's only nonprofit organization dedicated to bolstering the growth of the state's cybersecurity industry, named Quantum Xchange the Cybersecurity Company to Watch in the 2020 MD Cybersecurity Awards. Now in its 4th year, these competitive awards recognize leading-edge cybersecurity product and services companies headquartered in Maryland for their innovations and contributions to the state's cybersecurity ecosystem.
"Quantum Xchange is delighted to be named a winner in the category of Cybersecurity Company to Watch," said April Burghardt, head of corporate communications at Quantum Xchange. "As the 2019 winner for Innovator of the Year, the past 12 months has proven that we have an awesome technology that is addressing a real market need in a unique and innovative way. Behind this recognition is our team's determination to provide commercial enterprises and government agencies with crypto agile, quantum-safe solutions for securing data in transit and protecting critical communications channels now and in the quantum future."
In total, 84 nominations were considered across seven categories for the 2020 MD Cybersecurity Awards. Entries were evaluated by 12 independent judges whose roles range from Vice Presidents to Founders.
"We are pleased to name Company as a winner in the 2020 MD Cybersecurity Awards," said Gregg Smith, Board Chairman of CAMI; CEO of Attila Security. "The winners comprise an elite group of cybersecurity leaders in the State of Maryland and have contributed immensely to Maryland's growth as a national cybersecurity powerhouse."
About Quantum Xchange
Quantum Xchange gives commercial enterprises and government agencies the ultimate solution for secure communications. Its complete key distribution system, Phio Trusted Xchange (TX), is uniquely capable of making existing encryption keys quantum safe and supports both post-quantum crypto (PQC) and Quantum Key Distribution (QKD) for true crypto agility and quantum readiness. As the operator of the first quantum-fiber network in the U.S., Quantum Xchange also holds the unique distinction of being the only company in the world to make QKD commercially viable by solving the distance and delivery limitations inherent with all other offerings. With a dynamic security infrastructure in place, organizations can enhance their existing encryption environment, select the level of protection needed based on their risk tolerance, and seamlessly scale to QKD at any time, across any distance, between multiple transmission points. To learn more about being quantum-safe today and quantum-ready for tomorrow's threats, visit QuantumXC.com or follow us on Twitter @Quantum_Xchange.
About CAMI
The Cybersecurity Association of Maryland, Inc. (CAMI) is a statewide, 501(c)(6) nonprofit organization established in 2015. CAMI is Maryland's only organization solely dedicated to the growth of Maryland's cybersecurity industry. The organization strives to help members form connections with each other, industry resources and potential private and public sector buyers. Additionally, CAMI provides free cybersecurity incident response advice to Maryland businesses with its Cyber SWAT Team, composed of select organization members.