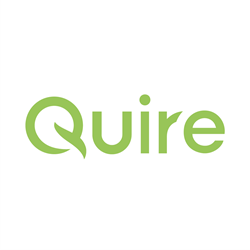 It's our responsibility to contribute something to our community and society and help businesses grow in this difficult time. We want to reach out and help Nonprofits with low budgets to achieve their missions.
TAIPEI, Taiwan (PRWEB) March 23, 2020
As thousands of businesses and organizations have already implemented the mandatory work-from-home policy amid the coronavirus pandemic, Quire, an award-winning cloud-based project management software has announced to offer completely free accounts for Nonprofits during the outbreak.
In recent years, Quire has become a rising star in the productivity industry as an invaluable tool for remote teams to collaborate from all over the world and ensure the business' long-term success. Though Quire has already remained free since its launch, this time they went an extra mile for the Nonprofits and Education Institutions. During this challenging time, Quire decided to lift the quota limits for eligible Nonprofits' accounts. Quire hopes to help Nonprofit organizations achieve their missions while still staying within budget.
Amid the outbreak, mobile working and social distancing help slow down the spread of the virus and prevent public exposure to the infected persons. Thousands of businesses have immediately adopted a project management software to cope with the mandatory remote working situation. Nonetheless, most of the tools in the market require a big check to onboard the whole team and filing for a budget in such short notice seems to be a problem for Nonprofits.
"Helping people achieve their dreams has always been our core value and we thrive to provide a transparent and reliable platform for everyone to collaborate from anywhere in the world", said Tom Yeh, CEO at Quire. "It's our responsibility to contribute something to our community and society and help businesses grow in this difficult time." In the spirit of sharing, Quire offers free accounts for every Nonprofits users without any strings attached, lifting the users' quota limitation and providing unlimited resources for Nonprofits teams to collaborate.
In addition to the free accounts offer, Nonprofits and any businesses can also reach out to the Quire Support team and schedule a free demo session. It is critical for employees and businesses that are not familiar with a cloud-based collaboration tool to have a detailed and thorough step-by-step demo to be productive in a remote working environment.
As the COVID-19 pandemic now becomes a global health and social emergency, Quire commits to do their part to support businesses to the fullest extent during this challenging time.
About Potix Corporation
Potix Corporation is a privately held software company that owns and develops ZK framework - a leading open source enterprise Java Web Framework with over 3 million downloads from 193 countries. Customers such as Bank of America, Deutsche Bank, Sony, Toyota, Dreamworks, eBay, Airbus, Fujitsu, Roche, Oracle, Sony and Samsung deploy ZK framework to their systems. In 2014, Quire was developed to become a new-generation collaborative platform to organize and manage from small enterprise projects to large-scale initiatives.