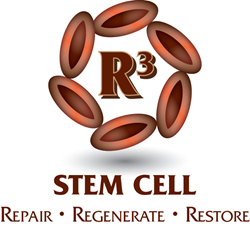 By having a cryogenic freezer on site, practices can perform stem cell procedures as needed for patients. No need to wait for overnight delivery delay!
SCOTTSDALE, Ariz. (PRWEB) August 30, 2018
R3 Stem Cell, the nation's leader in regenerative therapies, is now offering a complimentary cryogenic freezer program for new clients. The freezers are very convenient for practices to maintain regenerative biologics on hand for procedures.
The regenerative biologics from R3 Stem Cell consist of amniotic and umbilical cord tissue. They are stored at -80 degrees Celsius, which keeps the regenerative cells viable.
Most of the time, practices order the biologic material once a procedure is scheduled. This mandates a delay, and also makes it difficult on certain days of the week to receive them.
By having a stem cell freezer in the practice, this concern disappears. The freezers offered by R3 Stem Cell have a small footprint and fit underneath a counter, yet hold plenty of the biologic material. They are maintained by R3, with continuous probes checking the temperature and providing web based alerts when necessary. The freezers are fully warrantied, and cost nothing up front.
R3 assists practices nationwide with stem cell marketing, treatment protocols, seminars, biologics, videos and more. After 10,000 successful stem cell procedures at over 30 centers nationwide, R3 is the nation's leader in regenerative therapies.
Many conditions benefit from the regenerative procedures, including arthritis, autoimmune conditions, neurodegenerative disease and organ failure too. No harvesting is necessary from the patient, and the risks are absolutely minimal.
To find out more about the R3 Stem Cell Parnership Program, visit https://r3stemcell.com/become-a-provider/ or call (844) GET-STEM.