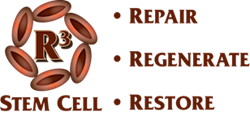 For so many people with lung disease, quality of life is greatly diminished. Thankfully, stem cell therapy has been extremely effective for increasing mobility and helping patients breathe better!
LAS VEGAS (PRWEB) July 24, 2018
R3 Stem Cell is now offering regenerative therapies for COPD lung disease at its Concierge Center in Las Vegas. The treatments are offered by Double Board Certified providers, with outcomes significantly improving patient quality of life.
Traditional therapies for lung disease have been mostly okay with suppressing symptoms, but have done nothing to help repair and regenerate damaged lung tissues. Stem cell therapy for COPD is helping change this paradigm, with the treatment helping improve the lung function dramatically.
The R3 Concierge program provides an initial complimentary consultation for patients with a medical record review. Since many patients travel into Las Vegas for the treatment, each patient is assigned a dedicated representative to assist with the entire process. This includes travel, lodging, and accompanying each patient to the visit.
Numerous studies are showing the effectiveness of amniotic and umbilical cord stem cell therapies for COPD, with R3 Stem Cell utilizing top rate biologics with a protocol that has been shown to be safe and effective. Overall, R3 has treated over ten thousand patients successfully at over thirty Centers nationwide. They have an industry leading safety record, with the providers offering regenerative therapies with compassion, knowledge and expertise.
In order to set up a complimentary consultation with an R3 provider to discuss being a candidate for COPD treatment, call (844) GET-STEM.