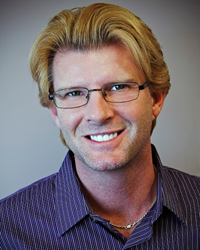 It's an amazing honor...
CHARLOTTE, N.C. (PRWEB) January 23, 2020
C.A. Short Company is proud to announce that R Scott Russell, Director of Engagement Strategy has been named President of Recognition Professionals International (RPI) for the year 2020. RPI is the world's leading authority on recognition and appreciation, offering certifications and continued education in the workspace. The organization's membership consists of Resource Providers (of which, C.A. Short is a sponsor member) and Practitioners who work mostly in the HR or Operations fields, but all have some level of accountability for recognition and/or engagement in their respective workplaces. It's a unique organization in which competitors and clients come together to forge lasting relationships and share best practices.
R Scott joined RPI in 2005 and completed his Certified Recognition Professional (CRP) designation in late 2006. R Scott stayed active in the RPI community, volunteering for several working committees until joining the Board of Directors in 2012. In this capacity, R Scott kept his finger on the pulse of the recognition and engagement movement and made it his personal goal to bring education and awareness to appreciation in the workplace. In 2015, he joined the Executive Team of RPI, serving as the Secretary, Vice President, Executive Vice President and now, as of this past January 1st, President.
R Scott had this to say regarding RPI and his tenure as President: "It's an amazing honor to be chosen to lead this great organization into the next decade. We are celebrating our official 20th Anniversary and so much has changed in our world since RPI came into existence. Technology has made the biggest impact and we are seeing new options and new opportunities each and every day. Navigating those options and learning how to design, implement and measure recognition programs is what RPI is all about. In May, I will host our annual conference, this year in Chicago and co-located with the exciting Motivation Experience conference. It's the perfect place for us to showcase new and inventive ideas along with skill building and networking for those in our industry. We will host some very relevant speakers, manage important feedback sessions and provide a little entertainment along the way. There are more than 125 providers in the recognition space. I want to reach out and bring more of them into the fold for the future all while giving those employees who often feel like they are on an island by themselves a place to share and learn from others. I am blessed to be a part of this organization and thankful that the senior leadership here at C.A. Short support this initiative. In fact, I met my current CEO and team members at a past RPI conference in Las Vegas. If you are in the industry, our conference is for you. As President, I have one year to make the biggest difference that I can and pass the torch to the next leader, hopefully handing them RPI in an even better position than it is in today. I sincerely hope that many of you will join me on this journey!"
Recognition Professionals International operates mostly in the US and Canada though there are members across the globe. There are thousands of members, split fairly equally between the (2) main categories. Resources available include certifications, white papers, data houses, best practice ideology and more. You can find out more about RPI and register for their upcoming May conference at https://www.recognition.org/page/conference-overview. You can also find out more about the co-located Motivation Experience conference at https://motivationexperience.com/.
C.A. Short Company is a recognized industry leader in all things recognition/engagement and incentives. For more than 80 years, C.A. Short Company has developed and managed traditional Years of Service, Total Recognition, Safety Incentives, Sales & Channel Incentives and more. R Scott serves as the company's main source for best practice program design and engagement/incentive strategy. He has been with the organization since 2016 and resides in the Charlotte, NC area. R Scott can be reached via email at srussell@cashort.com and may be seen around the country at various speaking and teaching opportunities. Learn more about C.A. Short Company and their vision to help companies create the all-in employee and increase performance at [http://www.cashort.com