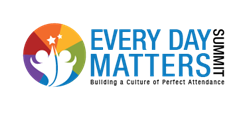 "The Every Day Matters Summit is an exciting venture that allows RaaWee K12 the opportunity to encourage and facilitate sharing across those educators who are passionate about getting and keeping our students in schools." Saleem Qazi, CEO of RaaWee K12 Solutions
RICHARDSON, Texas (PRWEB) November 25, 2019
RaaWee K12 Solutions, an enterprise software company focused on the needs of K12 Education, today announces the launch of the Every Day Matters Summit as they expand their mission to support education leaders across the country in their ongoing efforts against truancy and chronic absenteeism.
The Every Day Matters Summit (EDMS) launched on Friday, November 15, 2019, with its first collaborative event bringing together more than forty education leaders from across the country. All of these leaders are dedicated to the student successes that are a natural result of regular school attendance. They shared and discussed best practices in attendance improvement. As EDMS continues to expand, it will provide bi-annual summits, a colleague collaboration platform, ongoing attendance improvement resources, community awareness tools, and much more.
The overall goals of the Every Day Matters Summit are to provide opportunities for educators to collaborate, share and discuss practical strategies for improving attendance; effective messaging and engagement strategies; how districts, campuses, and communities are applying resources for real turnaround; how barriers to attendance can be understood and relevant resources applied; best practices for incentivizing good attendance; how student absenteeism affects teacher course plans, success strategies and related challenges of home visits and positive messaging techniques and technologies.
The inaugural Every Day Matters Summit event was a multiple topic webinar and featured several best practice sharing sessions including Jesse Perusquia from United Independent School District in Laredo, Texas, sharing their district-wide successes in engaging their school campuses and local communities in attendance awareness and recognition; Domenica Bernaur and Christina Martinez of Beaumont Unified School District in Beaumont, California, highlighting the "Mind in Boat" teamwork philosophy in building consistent attendance across the district; and Kevin Chase of Education Service District 105 in Yakima, Washington, providing the many successes in positive communications at Grandview School District. The next Every Day Matters Summit scheduled for Thursday, January 30, 2020, will combine topic webinars and an open sharing forum.
Saleem Qazi, CEO of RaaWee K12 Solutions, states, "The Every Day Matters Summit is an exciting venture that allows RaaWee K12 the opportunity to encourage and facilitate sharing across those educators who are passionate about getting and keeping our students in schools. We are looking forward to growing EDMS to a powerful resource for all districts."
For more information on the Every Day Matters Summit and to register for upcoming EDMS events, visit EveryDayMattersSummit.org. For additional information on the RaaWee K12 Solutions commitment to Truancy and Dropout Prevention, contact RaaWee K12 at 972-782-4287.
About RaaWee K12 Solutions
RaaWee K12 Solutions has a core mission to ensure that every student with challenges in attending school is identified immediately and is provided access to school resources quickly, resulting in successful student outcomes. The RaaWee K12 Truancy and Dropout Prevention System is a one-of-a-kind comprehensive collaboration platform to implement attendance improvement strategies. It includes five modules to address the many aspects and stakeholders in the attendance improvement chain: Attendance Intelligence (AI); Collaboration and Interventions (C&I); Preventions; Interventions App; and Court Documentation Management.
For further online information about RaaWee K12 Solutions, please visit us at http://www.RaaWeeK12.com.
For more information contact:
RaaWee K12 Solutions
Eastside Atrium,
800 E. Campbell Rd, Suite 112,
Richardson, TX 75081