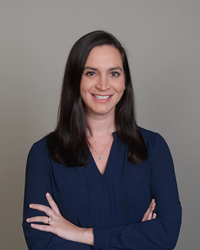 We can step back, look at the situation, learn about your individual goals and then create solutions to help you meet those goals, whether you're decluttering, clearing out an estate or managing anything in between. - Rachel Rohn
GARDEN CITY, N.Y. (PRWEB) November 10, 2020
After 15 years of working in the corporate real estate industry, Rachel Rohn is pleased to announce she's expanding her role locally to help seniors and families by opening her new business – Caring Transitions of Garden City.
Caring Transitions is the professional and compassionate choice for senior moves, downsizing and estate sales. Caring Transitions' specially trained professionals handle every detail of their clients' transitions, including decluttering, organizing, packing, move management, unpacking and resettling, cleanouts, and both in-home and online estate sales.
"At Caring Transitions, our role is to help alleviate stress during what can be a very difficult process. We can step back, look at the situation, learn about your individual goals and then create solutions to help you meet those goals, whether you're decluttering, clearing out an estate or managing anything in between," Rohn said.
Caring Transitions' services are perfect for managing the many aspects of a senior move, including assisting with the process of downsizing to provide a safer living situation, as well as for busy families and people clearing out the home of a loved one who has moved into assisted care or passed away. All of Caring Transitions' services are customizable, so clients choose the solution that best fits their needs.
Caring Transitions of Garden City serves Floral Park, New Hyde Park, Mineola, Albertson, Carle Place, Garden City, Westbury, Williston Park, East Williston and the surrounding communities in Long Island. Rohn and her husband, Steve, have lived in Long Island for the last nine years and they have two kids – Evan and Alexa.
Before Caring Transitions, Rohn has been helping companies relocate and expand for 15 years through site selection services. She also has experience volunteering at nursing homes and as a camp counselor for adults with disabilities. Currently, she is a Nassau County Court Appointed Special Advocate (CASA), supporting children working their way through the foster system.
"I enjoy helping companies to create jobs but realized I also want to make a difference on a personal level. Caring Transitions gives me the opportunity to make a direct impact on the lives of people in my community by creating jobs locally and helping families go through a challenging life change," Rohn said.
Caring Transitions of Garden City is bonded and insured and all employees are background checked. For additional information, call 516-850-7689, email RRohn@CaringTransitions.com or visit http://www.CaringTransitionsGC.com.