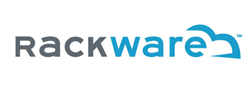 FREMONT, Calif. (PRWEB) September 11, 2019
RackWare, a leading provider of hybrid cloud and disaster recovery services and Silver level member of Oracle PartnerNetwork (OPN), today announced that its Live Migration and Disaster Recovery solution, RackWare RMM 6.5, has achieved Powered by Oracle Cloud status and is available in the Oracle Cloud Marketplace, offering added value to Oracle Cloud customers. RackWare Management Module 6.5 (RMM) is a complete cloud management solution – offering support for cloud migration, image mobility, disaster recovery, backup, intelligent provisioning, autoscaling and cloud governance. Now powered by Oracle Cloud Infrastructure, RMM allows customers to enjoy agility in a hybrid cloud environment by taking advantage of existing IT capabilities and investments.
RackWare RMM's unique capability to sync and replicate enables companies to optimize workload and integrate through a robust hybrid cloud management system. This provides customers with the added benefits of security, functional optimization, cost reduction, cloud independence/mobility, and data migration. Furthermore, RMM can analyze and monitor provisioned environments and deployment models. Costs are reduced significantly due to RackWare's distinctive AutoParking and AutoScaling features. RackWare's success is a credit to how strategically it assesses and optimizes cloud resources to save considerable cost.
The Oracle Cloud Marketplace is a one-stop shop for Oracle customers seeking trusted business applications and service providers offering unique business solutions, including ones that extend Oracle Cloud Applications. Oracle Cloud is the industry's broadest and most complete public cloud, delivering enterprise-grade services at every level of the cloud technology stack, including platform as a service (PaaS), software as a service (SaaS) and infrastructure as a service (IaaS).
"RMM 6.5 empowers enterprises to choose and manage resources without the risk of vendor lock-in, regardless of the application or IT environment of choice – whether it be physical, virtual or cloud. We're pleased to extend that agility to Oracle Cloud Infrastructure customers," said Todd Matters, Co-founder and Chief Architect, RackWare. "RackWare's participation in the Oracle Cloud Marketplace further extends our commitment to the Oracle community and enables customers to easily reap the benefits of RMM 6.5. We look forward to leveraging the power of the Oracle Cloud to help us achieve our business goals."
"The cloud represents a huge opportunity for our partner community," said David Hicks, vice-president, Worldwide ISV Cloud Business Development, Oracle. "RackWare 's commitment to innovation with the Oracle Cloud and quality execution helps our mutual customers receive hybrid cloud management solutions ready to meet critical business needs."
Powered by Oracle Cloud status recognizes OPN member solutions that have been tested or verified to integrate with Oracle Cloud Infrastructure. This achievement offers customers confidence that the partner's application is supported by the Oracle Cloud Infrastructure SLA, enabling full access and control over their cloud infrastructure services, as well as consistent performance.
The Oracle Cloud Marketplace offers an intuitive user interface to browse and search for available applications and services, as well as user ratings and reviews to help customers determine the best business solutions for their organization. With its new automated application installation features, customers can easily deploy provider business applications from a centralized cloud interface.
About RackWare
RackWare provides an intelligent highly automated Hybrid Cloud Platform that extends across physical and virtual environments. It provides greater availability and flexibility for enterprise IT users, and reduced costs for enterprise IT providers. Supporting a suite of services including Disaster Recovery and Backup, Hybrid Cloud Management, and Cloud Migration and Replication. Computing resources—physical, virtual, and cloud workloads—can be easily and automatically scaled up or down as demand fluctuates. RackWare customers realize typical cost savings of 40 to 50 percent, a reduction in time and resources by 20:1 while getting the highest performance and availability out of their cloud. RackWare is a well-established private company supporting customers from the Fortune 500 and large public agencies around the globe. The company is based in Silicon Valley with Support and Development teams in Salt Lake City, and Pune, India.
About Oracle PartnerNetwork
Oracle PartnerNetwork (OPN) is Oracle's partner program that provides partners with a differentiated advantage to develop, sell and implement Oracle solutions. OPN offers resources to train and support specialized knowledge of Oracle's products and solutions and has evolved to recognize Oracle's growing product portfolio, partner base and business opportunity. Key to the latest enhancements to OPN is the ability for partners to be recognized and rewarded for their investment in Oracle Cloud. Partners engaging with Oracle will be able to differentiate their Oracle Cloud expertise and success with customers through the OPN Cloud program – an innovative program that complements existing OPN program levels with tiers of recognition and progressive benefits for partners working with Oracle Cloud. To find out more visit: http://www.oracle.com/partners.
Trademarks
Oracle and Java are registered trademarks of Oracle and/or its affiliates.