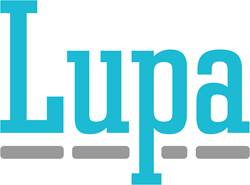 NEW YORK (PRWEB) March 10, 2020
What's the most demoralizing time to be let down by your Spanish language app? When you try to have a genuine, real world conversation with a native Spanish speaker, but you can't understand them. Today, Lupa is here to change that. Lupa is a new mobile language app designed for people who want to really communicate with native Spanish speakers. Released by Radio Ambulante, NPR's award-winning Spanish language journalism podcast, in partnership with the Silicon Valley ed-tech company Jiveworld, the app marries compelling editorial content with breakthrough language learning technology.
Lupa is a subscription app for intermediate level Spanish language learners who want to achieve fluency, but haven't been able to elsewhere. Lupa is radically different because it's not about learning to speak Spanish — it's about understanding Spanish. Lupa starts from the premise that if you can't understand native Spanish speakers, you won't have real conversations, no matter how much vocabulary you've memorized. That's why the app focuses on helping people understand Spanish as it's really spoken in authentic settings instead of rote learning drills in artificial scenarios.
"Lupa is a tool serving many purposes. Not only will it help Spanish learners get closer to fluency, but they will also learn about Latin America through our prize-winning stories. On top of that we hope the app will provide a new revenue stream, which will allow us to launch new podcasts in Spanish with the same sophistication as Radio Ambulante," said Carolina Guerrero, co-founder and CEO of Radio Ambulante, which is often called "This Latin American Life."
Lupa is informed by research which emphasizes that listening is critical to achieving true language proficiency. The app immerses users in Radio Ambulante's deeply reported stories about the life, people and cultures of Latin America, an experience unlike any other language app. And it supports users with an array of tools to keep up at their own pace, including full transcription that can be selectively redacted, real time English translations, and user-controlled playback speeds.
"True fluency develops from listening to and reading a language in authentic settings, not from speaking and repetitive drills that take place in artificial scenarios," said Jiveworld co-founder Daniel Raynaud. "Some language learning systems are great if you're a beginner, but they only get you part way, far short of your destination. With Lupa, we want to take you the rest of the journey, to real-world fluency, and along the path you get to experience the real Latin America with these amazing stories."
Raynaud's own experience is part of the Lupa story. He moved to Colombia in 2016 sure that hours spent studying Spanish had prepared him to understand native speakers. Instead, like so many others, whether abroad or at home, he found his lessons didn't translate to the real world.
"I could ask the question, but couldn't always understand the answer. I couldn't confidently answer the phone, or watch a movie, or hang out with the locals in a meaningful social way," Raynaud said.
Lupa offers a path to a much more rewarding experience. Early users have greeted the app with avid, near unanimous enthusiasm, calling attention to its unique content, features and design.
Lupa is available for both iOS and Android; a free trial is offered as are monthly ($10/mo) and annual ($99/year) subscriptions. Student and classroom pricing is also available. To check out Lupa free, download and try it here. You can find a Lupa fact sheet and more information here.
RADIO AMBULANTE is a narrative podcast that tells uniquely Latin American stories in Spanish with the aim of bringing the quality of longform print journalism to the radio. The podcast had more than 5 million downloads in 2019. It was founded by Carolina Guerrero, a media entrepreneur who was a JSK Journalism Fellow at Stanford University, and Daniel Alarcón, a contributing writer at the New Yorker, and novelist whose books have been translated into more than 15 languages. Daniel also teaches at Columbia University's Journalism School. Radio Ambulante has won the 2014 Gabriel García Márquez Award for Innovation in Journalism, the 2017 Third Coast/Richard H. Driehaus Best Foreign Language Documentary Award, and the 2020 iHeartRadio award for best podcast in Spanish.
JIVEWORLD, SPC (Social Purpose Corporation) was founded in 2018 by tech entrepreneurs Daniel Raynaud and Joseph Elliott. Joseph, based in San Francisco, started his first tech company there in the mid 90s, at the birth of the internet. They started working together in 2000, and later co-founded Thumbjive, an early innovator in mobile software. Daniel, now in Austin, has a love of languages arising from a life working (and performing music) across five continents. Joseph is a serial entrepreneur and Jiveworld embodies the principles of long term ownership and sustainable capitalism that have been a leitmotif throughout his career. Jiveworld's mission is to remove cultural barriers by promoting second-language fluency.