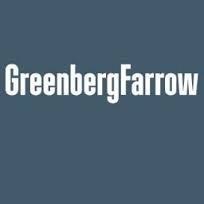 I think trade missions are fantastic opportunities to network and connect the community here with local business people.
Atlanta, GA (PRWEB) August 08, 2013
On August 7, 2013, co-hosts Lee Kantor and Stone Payton of Results Matter Radio on Business RadioX® welcomed to the studio Rene Ferandel and Rodney Abney with GreenbergFarrow to discuss recent international expansion.
Headquartered in Atlanta, GreenbergFarrow is a fully integrated architecture, planning, engineering and development services firm offering a comprehensive range of services to the development, residential, and retail communities. GreenbergFarrow specializes primarily in mixed-use, retail, residential/hospitality, commercial/industrial, historic/adaptive re-use, interiors and sustainable developments.
Rene Ferandel and Rodney Abney, both Principals with GreenbergFarrow, announced on the show the international expansion this year into China and Mexico. According to Abney, "We went on a trade mission with the Metro Atlanta Chamber and the Mayor back in March 2012, and we got our first project through that trip." That project led to others in multiple cities in China and ultimately to opening an office there. Ferandel commented further on the benefit of the trade mission, "I think the trade missions are fantastic opportunities to network and connect the community here with local business people."
Abney explained that the China office will target the retail, residential, mixed-use, hospitality and master planning segments. However, the Mexico office in Mexico City will operate differently, building upon existing architecture work in the country on behalf of a large, U.S.-based retailer. According to Ferandel, "In Mexico, we will concentrate on the retail and restaurant sectors, while also pursuing residential and mixed-use opportunities."
To learn more about GreenbergFarrow and their presence in China and Mexico, listen to the complete interview on Results Matter Radio.
About Burr & Forman's Results Matter Radio:
http://resultsmatterradio.businessradiox.com/
Brought to you by Burr & Forman LLP, Results Matter Radio brings you pertinent business information and real life solutions to help drive desired results – whatever your business may be. We interview Business Leaders and Trusted Advisors about the most important issues in Commercial Real Estate, International Commerce, Healthcare, Family Business, Corporate Litigation, Finance, Philanthropy, Estate Planning, and more.
About Business RadioX®:
Business RadioX® provides a turnkey solution for business owners who want to leverage the power of internet radio to meet their best prospects, establish credibility for their organization and heighten the placement of their brand in search engines rankings. With a professional venue and a proven formula, Business RadioX® helps hosts podcast their shows and create a regular stream of dynamic content to share with their prospects and feed the search engines every week. Programs are recorded and streamed live to the internet from our studios in the greater Atlanta area. For more information or to hear a live show, visit: http://www.businessradiox.com.