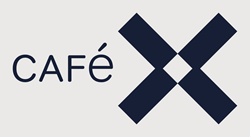 We are excited to work together to deliver new collaboration experiences that drive efficiencies and bring companies closer to their customers.
NEW YORK (PRWEB) October 10, 2018
CafeX Communications® today announced that Rakuten Communications Corp., the telecommunications company within Japan-based Rakuten Group, has launched Connect Live, a cloud service powered by CafeX that enables business users to collaborate more easily in web browsers and mobile devices.
Connect Live was launched on August 28, 2018 in the Japanese market. Built on CafeX Meetings, the award-winning video conferencing and collaboration service based on WebRTC technology, Connect Live makes it easy for users to set up and join face-to-face online meetings. Employees, customers and online visitors can simply click a link in a web browser to connect without needing to download new software or step through a sign-in process. Attendees can join easily from mobile devices too.
Business conferencing tools have grown increasingly popular for improving company-wide communication, reducing costs and supporting today's mobile workforce. Usage has expanded beyond web meetings to include seminars, training and other engagement scenarios. However, issues such as unstable audio and video quality as well as convoluted user experiences have led to strong demand for solutions that are reliable and easy to operate.
Connect Live is also scheduled to be installed in Rakuten Communications Corp to support online meetings with merchants interested in selling products within Rakuten Ichiba, one of Japan's largest e-commerce platforms. The service is expected to enhance business performance by enabling easy remote communication that saves participants time and money.
Key Features
1. An easier way to collaborate with anyone in any web browser:
Simply open a web browser and click on a link sent by the meeting organizer to join audio and video conferences. Based on WebRTC technology, there is no need to sign in or download new software. All major web browsers are supported, including Google Chrome, Mozilla Firefox, Apple Safari, Microsoft Internet Explorer and Microsoft Edge.
2. Support for mobile, flexible work and bring-your-own-device scenarios:
Mobile users can join meetings from an iOS application on Apple devices or from Google Chrome on Android devices. To ensure security, the service is hosted on local servers with enterprise-grade encryption.
3. All-in-one collaboration package with everything businesses need:
Connect Live is ideal for online meetings but also applies to support desk, remote business training, online recruiting and other engagement scenarios. The service includes a complete package with all functions that may be necessary, including voice, video, text chat, screen sharing, file sharing, recording and scheduling.
Links

Supporting Quotes
"This launch is an important milestone for Rakuten Communications Corp as we continue to deliver smart communications services to the market," said Yasufumi Hirai, Representative Director, Chairman, President and CEO of Rakuten Communications. "By leveraging our expertise in combination with innovative partners like CafeX, we are committed to providing business relevant collaboration solutions that align with our customers' strategic imperatives."
"Rakuten Communications Corp is a strategic partner for CafeX, and we are excited to work together to deliver new collaboration experiences that drive efficiencies and bring companies closer to their customers," said Rami Musallam, President and Chief Executive Officer of CafeX. "Our shared vision is to make communication only a click or tap away, available on demand and embedded within the applications that people work in every day."
About Rakuten Communications Corp
Rakuten Communications Corp, subsidiary of global innovation leader Rakuten, Inc., is an Information and Communications Technology company that strives to create new value for a digital society with the new vision of becoming "The New Value Enabler towards our Digital Society". In addition to existing fixed-line communication services including IP phone, Myline and internet connection services, the company offers solutions focusing on "Everything over Digitalization", mobile and cloud solutions to position its customers for a digital future. Rakuten Communications aims to expand by developing the potential of IP platforms, across voice, data, media and applications.
About CafeX Communications
CafeX is a leading provider of communications platform as a service (CPaaS) solutions for top brands around the world. Our engagement platform in the cloud makes it effortless for organizations to embed communication capabilities within business applications. We provide a low barrier to entry for companies looking to accelerate business performance through frictionless and personalized digital experiences for customers, employees and teams.
CafeX Communications is a registered trademark of CafeX Communications, Inc. All other trademarks are the property of their respective owners.