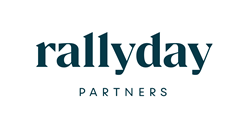 Our goal from the outset was to create a new private equity model that would provide greater stakeholder alignment.
DENVER (PRWEB) May 22, 2020
Rallyday Partners, LLC, a Denver-based private equity investment firm, has closed its inaugural fund, Rallyday Partners Fund I LP. Following a six-month fundraising process, Rallyday closed its first fund north of its initial $150 million target. Rallyday received capital commitments from seven institutional limited partners, including prestigious university endowments, mission-driven foundations, highly-respected family offices and outsourced CIOs. The Rallyday founding investment team, Travis Conway, Molly Fitzpatrick, Ryan Heckman, Mark Hopkins and Nancy Phillips, all made significant capital commitments to the fund as well.
"Our goal from the outset was to create a new private equity model that would provide greater stakeholder alignment. We also sought an investor base comprised of thought-leading institutions who valued our differentiated approach and desire to elevate the lower middle market asset class for entrepreneurs and investors alike. We are grateful for the opportunity to work with this premier group of forward-thinking investors," commented Ryan Heckman.
Rallyday invests in lower middle market growth companies with compelling secular trends, disruptive, scalable business models and audacious leadership. As Nancy Phillips describes, "we built Rallyday with a 'by founders for founders' DNA and are building powerful peer relationships with our founders that will enable better outcomes for all our stakeholders." Since its founding, Rallyday has invested in two platform companies as well as four add-on acquisitions.
"Nancy, Ryan and I have all founded, led, and ultimately sold companies in our prior lives that were near and dear to our hearts. Accepting 'outside' capital almost always required trade-offs. At Rallyday, we don't believe in trade-offs. We partner with growth-minded founders who want to leverage our experience and capital to build industry-defining products and services, creating the best version of their companies and themselves along the way," said Mark Hopkins.
Pacenote Capital LLC served as the exclusive placement agent for Rallyday on the fundraise. "We owe a huge debt of gratitude to the team at Pacenote. They provided us with invaluable advice, authentic relationships with premier investors, and genuine inspiration as we completed our first fundraise," added Phillips. "Because of Pacenote's belief in our vision, we feel a great sense of privilege and commitment to our limited partners who empower our work with entrepreneurs every day."
McGuireWoods LLP provided Rallyday with legal counsel and Tillman Private Equity Services has been selected as its Fund Administrator.