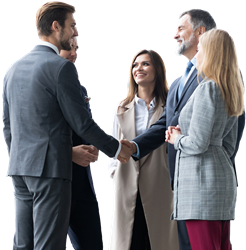 The RAL National Association amplifies a national voice for assisted living businesses and offers robust benefits to investors, owners, operators, and caregivers.
TEMPE, Ariz. (PRWEB) August 06, 2020
RALNA – The advisory board of Residential Assisted Living National Association is a critical entity that helps determine the direction of the organization. Understanding the duties of an advisory board is an important way to keep the organization on track for future success.
As a result, RALNA is led by industry professionals and trailblazing leaders that represent the interests of small assisted living providers and offer resources to RAL home owners and operators.
The RAL National Association amplifies a national voice for assisted living businesses and offers robust benefits to investors, owners, operators, and caregivers. The RALNA advisory board is currently composed of 13 highly qualified and experienced professionals.
MEET THE BOARD MEMBERS
Dr. Lorn Miller is a board certified neurologist. His expertise is known across the country amongst clinics, colleges, radio and television programs. Dr. Miller joined the Lighthouse Personal Care Home team in 2017.
Dr. Dale Bredesen is internationally recognized as an expert in the mechanisms of neurodegenerative diseases such as Alzheimer's. He served as Chief Resident in Neurology at the University of California, San Francisco (UCSF) before joining Nobel laureate Stanley Prusiner's laboratory at UCSF. He held faculty positions at UCSF, UCLA and the University of California, San Diego. Dr. Bredesen directed the Program on Aging at the Burnham Institute.
Harry S. Dent, Jr. studied economics in college but threw himself into the new science of finance. He is highly recognized for his expertise in identifying and studying demographic, technological, and consumer trends. His keen ability to foresee trends has empowered him to forecast economic changes.
Jan Dougherty is a nursing expert and leader in dementia care. She has crafted award winning innovative programs to support people living with dementia. For over 3 decades, Jan's care continuum has pioneered unique dementia programs that are used internationally. She is the author of "Travel Well with Dementia". Jan is a noted author and speaker in the field of dementia and has received numerous state and national recognition awards for her work.
Rocky McKay is the CEO/President of Peak Care Assisted Living Homes. He is also president of Arizona Assisted Living Homes Association. Rocky is experienced in managing service organizations and multi-million dollar projects. The degreed Business Management expert has sound insight, strong relationship-management skills, and a proficiency at energizing, organizing and developing teams to achieve goals.
Jack York is co-founder of It's Never 2 Late, dedicated to helping older adults realize the full benefits of adaptive technology. In 1999, Jack retired as VP of Strategic Sales for Vishay Inter-technology and started a successful geotechnology company. He is an international technology speaker that creates personalized experiences to engage and connect residents to their loved ones, specifically those with dementia.
Jamie Robinson is a seasoned entrepreneur with an extensive background in financial advising and real estate investments, including property acquisition and disposition. Jamie earned his Residential Assisted Living Specialist Certification in 2016 and now mentors and coaches other RALA students. He is the co-founder of Lighthouse Personal Care Homes.
Jim Guarino is co-author of the Amazon #1 best-seller "The Insider's Guide to Investing in Senior Housing". Jim serves as lead business and financial advisor for the RAL Academy client support team and president of Senior Housing Investment Partners.com, a capital formation/syndication firm specializing in senior housing.
Dana Robinson is an experienced registered nurse with a background in ICU, Critical Care, & Neurology. She is the co-founder of Lighthouse Personal Care Homes. She is currently a virtual dementia tour facilitator. She is also an owner and operator of a memory care home.
Chuck Bongiovanni, MBA, is the founder of CarePatrol Franchise Systems, the largest senior placement company in the nation. He is also president of the National Placement and Referral Alliance. His concepts have helped to fill over 100,000 assisted living and residential home beds across the country. He is currently the executive vice president of National Strategic Partnerships for Best Life Brands, a portfolio company for the private equity firm.
Michelle Pinkowski is an experienced attorney focusing on construction, land use, and matters related to residential assisted living facilities. She offers specialized legal assistance and market analyses for assisted living businesses and investors across the nation. Michelle has represented developers, owners, and construction managers in matters related to construction defects, the Americans with Disabilities Act, and insurance coverage. She brings experience in risk assessment, management, policy development, licensing and zoning.
Veronica Catoe is the executive director at Florida Assisted Living Association. Veronica has a degree in accounting, is a Licensed Practical Nurse, and has over twenty years in health care. She joined Florida Assisted Living Association after working in senior living for over fourteen years in a huge range of positions within multiple states. She has also worked in home health, long-term care, and acute care settings in clinical and administrative roles since 1994. Her experience provides members with added resources to assist in their communities. Veronica also serves as a traveling administrator to assist members in need of a temporary administrator.
Jill Vitale-Aussem is the president and CEO of Eden Alternative. She has more than 20 years of experience in senior living leadership, along with a master's degree in hospitality from Cornell University and a Bachelor of Science in Business Administration degree from Alfred University. Jill is also a licensed nursing home administrator, a certified assisted living administrator, a 2014 LeadingAge Leadership Academy Fellow, and a Certified Eden Alternative Educator. Throughout her career, Jill often assumed leadership of challenged communities and led each organization to success, with outcomes such as 100% occupancy and improvements to net operating margin ranging from 40 to nearly 120 percent. Jill joined Christian Living Communities (CLC) in 2009 as the Executive Director of Clermont Park, where she led the community through a $75 million redevelopment project and a complete cultural transformation. Jill is passionate about creating community cultures of innovation, possibilities, inclusivity, growth and empowerment and writes and speaks nationally on the topics of culture, leadership and ageism.
For additional information about RALNA and complete bios of the board of directors, visit http://www.RALNA.org.