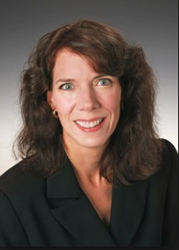 Charlotte, NC (PRWEB) August 11, 2017
Workers' Compensation attorney Martha Ramsay recently won a case before the Industrial Commission (Case No.15-744035) in which her client was deemed an employee, and not a subcontractor, of the Defendant, a custom cabinet shop. The Plaintiff was granted workers' compensation. According to court documents, the Plaintiff suffered an amputated finger on the job while cutting wood, and once at the emergency room it was determined he also sustained a fracture, dislocation and degloving injury, causing significant damage to his entire hand.
The Defendant, court documents state, claimed the Plaintiff was an independent contractor and not an employee, and therefore was not entitled to protection under the Workers' Compensation Act. However, court documents allege that based on a preponderance of the evidence, the type of work and the circumstances established an employer and employee relationship.
Based on the evidence, the Court agreed that the Plaintiff was an employee and fell under the Workers' Compensation Act. The Court ordered the Defendant to pay the Plaintiff in full within thirty days. However, the Defendants have appealed the decision to the North Carolina Court of Appeals.
About Martha Ramsay, Ramsay Law Firm, P.A.
Martha Ramsay has been fighting for injured workers and accident victims for more than 20 years. Ramsay is a member of the North Carolina Academy of Trial Lawyers, Advocates for Justice and the Million Dollar Advocates Forum. Ramsay Law Firm, P.A., is a protector of injured individuals, whether injured at work or on the road. For more information, please call (704) 376-1616, or visit http://www.ramsaylawfirm.com. The law office is located at 10610 Metromont Parkway, Suite 205, Charlotte, NC 28269.
About the NALA™
The NALA offers small and medium-sized businesses effective ways to reach customers through new media. As a single-agency source, the NALA helps businesses flourish in their local community. The NALA's mission is to promote a business' relevant and newsworthy events and achievements, both online and through traditional media. The information and content in this article are not in conjunction with the views of the NALA. For media inquiries, please call 805.650.6121, ext. 361.