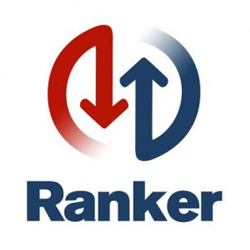 We invested in the strategy of building niche audiences for Ranker's brands on Facebook, Instagram, and YouTube. Thus guaranteeing a built-in distribution channel for Ranker's new lineup of content that brand advertisers will benefit from as well.
LOS ANGELES (PRWEB) July 28, 2020
Ranker, known as the world's leading publisher for fan-powered rankings on just about everything, today announced several new video series offering deeper, entertaining dives and niche perspectives into the many different tropes that weave through popular culture and beyond. From the uber-geeks of Total Nerd, the hardcore gamers of Button Mash, to the fans of Weird History's informative Timeline chronicles, Ranker's new, expanded video content for 2020 will be distributed across Ranker's social channels which has 48 million followers combined.
"Over the last four years, in the midst of ever-changing algorithms and depressed business models, there's been a subsequent pivot to video by many publishers," said CEO and founder of Ranker, Clark Benson. "We instead invested in the strategy of building niche audiences for Ranker's brands on Facebook, Instagram, and YouTube. Thus guaranteeing a built-in distribution channel for Ranker's new lineup of content that brand advertisers will benefit from as well."
Bill Jeffries, Chief Strategy Officer at Ranker added, "I am proud that our loyal and engaged audience of passionate fans continue to turn to Ranker's unique insights and video content for intelligent perspectives, history, nerd culture and horror."
Now Playing:
Capitalizing on Weird History's proven success with long-running series like "Historical Bad Asses" and "What It Was Like" and a massive built-in audience of 2.1M subscribers on YouTube and over 6M followers on Facebook and Instagram, Ranker launched the first episode of its latest series on July 12th and surpassed 1M views in less than a week.

Timeline: The 80's is a 10-week chronicle breaking down the news, culture, sports, entertainment and all that was weird in the 80s, chipping away at key moments in the zeitgeist each year like the rise of the Rubik's Cube, Yuppies, Atari, the McRib, and so much more. Weekly on Sundays.
Three new series have launched on Ranker's Total Nerd Network - home to the self-proclaimed nerds who live for everything that was once deemed "uncool" in high school, such as comics, games, books, tabletop RPGs, and silly memes. Videos are optimized and distributed across Total Nerd Network's of over 15M followers on Facebook, Instagram, and YouTube.
Total Nerd Explains is a series hosted by Ranker's nerd aficionado and acclaimed illustrator Dave Baker, diving into the latest pop culture phenomenon with insights and facts going deeper than anyone else, talking from one true fan to another. Topics cover everything nerd from Superman's penniless creators, why we should love The Rocketeer, to The Punisher and police propaganda. Weekly on Mondays.
Button Mash is a series hosted by geek-sphere influencer Michelle Nguyen Bradley featuring the latest video game news, previews and analysis, covering everything from game-play to deep dive explainer videos, leveraging Ranker's deep corpus of game-related rankings, insights, and lists. Recent topics include 'The Last of Us 2', The Future of Gaming, and other remakes and sequels. Weekly on Fridays.
100 Facts You Didn't Know is a comprehensive list-based series that reinforces Ranker's brand as the source for all things ranked. These evergreen lists have a legitimate hundred facts for both the hardcore fan and the casual viewer on a variety of genres and topics like Pixar, Animal Crossing, and The Millenium Falcon. Weekly on Wednesdays.
Additional Ranker series in development for 2020:
Graveyard Shift - Premiering to Ranker's Horror Network of 12M fans this August, 'Scream to Screen' is a new show focusing on the true stories behind the most terrifying icons, legends and influences in horror culture and entertainment. We'll dive into what really happened; giving the behind-the-story accounts of horror films, television shows that changed the cultural landscape, as well as storytelling about lesser-known, creepy stories that might not have a movie or show, but certainly deserve one. Slated episodes include The True Story Behind the Conjuring, The Demon House of Pennsylvania, and What Really Happened In Amityville House. Weekly on Thursdays.
Top Spot - The #1 spot on any Ranker list, explained. Top Spot is a hosted docu-series that explains why and how the #1 ranked got to the Top Spot. The Best Video Game of All Time (and the princess it saved to get there), Why Yellowstone is The Best Place to Park it This Summer and The Very Best Dog Breed (and the dog it licked to get to first place) - the list (literally) goes on forever.
Watchworthy - Hosted by one of Ranker's entertainment experts, Watchworthy is a weekly entertainment show covering the latest TV and Movie releases that are worthy of a watch, using fancy science from Ranker's TV recommendation app of the same name, Watchworthy, and integrating unique trivia in a 'pop-up style' video.
Go Rank Yourself - Hosted by actor and comedian Ify Nwadiwe, this is a debate show with high-energy fans and qualified experts passionately arguing over important topics like "is cereal a soup" and "the best superpower in the Marvel Cinematic Universe." Contestants will ultimately see how close their argument comes to what the rest of the world thinks using Ranker's unique crowdsourced data.
For more information on branded content opportunities, please email sales@ranker.com.
About Ranker
Ranker is the leader in fan-powered rankings on just about everything, attracting more than 40 million monthly unique visitors worldwide and a large social media footprint for content distribution. Whatever the topic - TV, movies, video games, sports, brands, food, lifestyle - Ranker puts the vote into the hands of millions rather than a few critics to answer the questions we are most passionate about. Over 1 billion votes now power Ranker Insights, a treasure trove of psychographic correlation data that delivers personalized consumer recommendations ("if you like X, you'll also like Y, Z"), and also audience insights to marketers, studios, and platforms seeking a deeper understanding of consumer tastes and preferences. Launched in 2020 and powered by Ranker Insights, Watchworthy is the only statistically relevant, crowd-sourced TV recommendation app available to consumers. Ranker made #187 on Deloitte's 2019 Technology Fast 500 featuring the fastest growing companies in North America and Built In LA's Top 50 Mid-Sized Companies To Work For in 2020. Headquartered in Los Angeles with an office in NYC, Ranker now has over 100 employees.