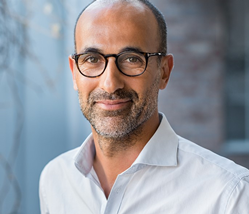 Now more than ever, preventative and recovery controls are necessary,
HOBOKEN, N.J. (PRWEB) November 04, 2020
A NYC area IT security consultant relates how companies that facilitate ransomware payments can avoid Treasury Department sanctions in a new article on the eMazzanti Technologies website. The informative article first summarizes a recent advisory from the U.S. Treasury Department.
The author then discusses recent increases in ransomware demands, quoting sections of the advisory. He concludes by advocating a risk-based compliance program to mitigate sanctions in the event of a ransomware payout.
"Now more than ever, preventative and recovery controls are necessary," stated Carl Mazzanti, President and Co-founder, eMazzanti Technologies. "This can all be achieved with eMazzanti's e365 services to protect your business."
Below are a few excerpts from the article, "Ransomware Payments Sanctions Avoided with Risk-based Compliance Program."
Treasury Department Ransomware Payments Advisory
"The U.S. Department of the Treasury's Office of Foreign Assets Control (OFAC) recently issued an advisory to highlight the sanctions risks of ransomware payments. The advisory warns companies and others that ransomware payments to cyber criminals on OFAC's blocked persons lists and those covered by embargoes are prohibited."
"Companies that facilitate ransomware payments to cyber actors on behalf of victims, including financial institutions, cyber insurance firms, and companies involved in digital forensics and incident response, not only encourage future ransomware payment demands but also may risk violating OFAC regulations," states the advisory.
Risk-based Compliance Programs Encouraged
"The OFAC encourages financial institutions and other companies to implement a risk-based compliance program to mitigate exposure to sanctions-related violations. This also applies to companies that engage with victims of ransomware attacks, such as those involved in providing cyber insurance, digital forensics and incident response, and financial services that may involve processing ransom payments (including depository institutions and money services businesses)."
Ransomware Help from Security Experts
As organizations work to prevent ransomware, they must ensure early detection, respond to attacks, and enlist the help of qualified security experts. eMazzanti helps business leaders implement comprehensive, ransomware protection and crisis control procedures if required. For organizations with limited IT resources, eMazzanti provides reliable managed IT security services to keep valuable information safe.
Have you Read?
7 bizarre security analogies about preventing ransomware hacks
Microsoft 365 vs Google Workspace; Which Will Power your Teams?
About eMazzanti Technologies
eMazzanti's team of trained, certified IT experts rapidly deliver increased revenue growth, data security and productivity for clients ranging from law firms to high-end global retailers, providing advanced retail and payment technology, cloud and mobile solutions, multi-site implementations, 24×7 outsourced network management, remote monitoring and support.
eMazzanti has made the Inc. 5000 list 9X, including eight consecutive years, is a 4X Microsoft Partner of the Year, the #1 ranked NYC area MSP and NJ Business of the Year! Contact: 1-866-362-9926, info@emazzanti.net or http://www.emazzanti.net Twitter: @emazzanti Facebook: Facebook.com/emazzantitechnologies.