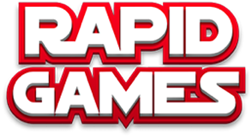 RENO, Nev. (PRWEB) October 08, 2018
Rapid Games is partnering with KGM to offer its server-based platform on KGM's Connect Hardware line of products, which run on KGM's ALL PLAY Platform. Rapid Games, the creator of the casino gaming industry's first and only Class II and III in-venue mobile platform, will integrate its Class II and Class III Platform onto the KGM ALL PLAY Platform and Connect line of hardware products. Rapid Games and KGM will submit the joint Rapid Games/Connect product to BMM Testlabs this December and have NIGC 547, GLI 11, GLI 16, GLI 21, and GLI 33 approvals of the product in late 2018.
With both the Rapid Games and KGM's ALL PLAY platforms available on one Smart Connect device, players can access Class II and Class III content on Smart Bar Tops, Smart Tables, and Smart Kiosks all while being able to enjoy dinner and a drink, and browse the internet.
"Together with the KGM ALL PLAY Platform, we are changing the way players interface with real money gaming and service at casinos. Over the next five years, our combined solution will help shape casino floors into an experience younger audiences expect," said VP of Product Francis Keyser, Rapid Games.
"I am excited to add the Rapid Games product to the already robust ALL PLAY platform. Now Connect tables will go beyond their ability to simply entertain with the addition of real money, Class II and Class III gaming," said President and CFO Jason Peters, KGM.
About Rapid Games
Founded in 2014 as a joint venture between Nektan PLC and Spin Games LLC, Respin LLC dba Rapid Games, developed its 2016 IGNA I-Gaming Best Innovation Award-Winning Rapid Games Platform.
Rapid Games utilizes a mobile e-wallet payment solution, allowing players to easily and securely transfer credits onto their own mobile device for Class II and Class III real money wagering. With its Geolocation technology, casinos can virtually draw boundaries around eligible gaming locations.
For more information regarding Rapid Games, go to their website at http://www.rapidgames.com or contact Margaret Getz Margaret.Getz@rapidgames.com, Office +1 775.686.6660
About KGM
KGM is the manufacturer and supplier of choice for casino operators across North America, the Caribbean and Canada. KGM's multiple divisions supply quality slot bases, custom-designed seating, signage and graphics packages and gaming machines from Ainsworth Technologies and electronic table game distributor for Alfastreet in North America. The company is now at the forefront of gaming history by meeting the online gambling needs of casino operators. KGM Gaming headquarters are located at 4250 Wissahickon Avenue in Philadelphia, PA, with a satellite office in Pleasantville, NJ. For more information call 215.430.0388 or visit http://www.kgmgaming.com.