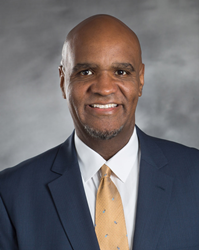 We're excited to join with UB to discuss the crucial intersection of predictive analytics and higher-ed enrollment.
CONWAY, N.H. (PRWEB) February 13, 2020
Rapid Insight, Inc., a leading provider of easy-to-use predictive analytics and data blending software for higher education, is partnering with University Business magazine for a webinar exploring how predictive analytics can be used to address challenges in higher education enrollment management.
Taking place on Tuesday, February 18 at 2 PM ET (11 AM PT), the webinar will feature Arkansas State University's (ASU) Vice Chancellor of Enrollment Management, Dr. Bryan Terry, in conversation with Rapid Insight's analyst manager, James Cousins.
Over nearly three decades in higher education, Dr. Terry has established himself as a leading voice for the importance of a data-driven, student-focused approach to enrollment management—and his results demonstrate that leadership.
Prior to joining ASU, as vice chancellor for enrollment management at University of North Carolina at Greensboro (UNCG), Dr. Terry reversed a four-year downtrend in enrollment. And by the fall of 2018, UNCG enrolled a record 20,106 students—the first time the university surpassed 20K in its history. That year also included its largest ever freshman class of nearly 3,000 students.
"As thrilled as Arkansas State must be to have Dr. Terry leading its enrollment strategy," says Cousins, "we're even more excited to join with University Business to discuss the crucial intersection of predictive analytics and enrollment—and how Dr. Terry's experience can inform and empower others."
The topic is timely and urgent. Universities nationwide are seeing steady declines in enrollment, which can be attributed to shrinking pools of applicants, scalebacks in public funding, and increasing competition for those fewer students.
In the February 18 webinar, Dr. Terry will emphasize the significance of data to enrollment management and will share actionable strategies for leveraging data to impact decision-making.
To learn more about this webinar and to register, visit University Business.
About Rapid Insight:
Rapid Insight Inc. is a leading provider of business intelligence and automated predictive analytics software. With a focus on ease of use and efficiency, Rapid Insight products enable users to turn their raw data into actionable information. The company's analytic software simplifies the extraction and analysis of data, enabling clients ranging from small businesses to Fortune 500 companies to fully utilize their information for data-driven decision making. For more information, visit http://www.rapidinsight.com.
About University Business:
University Business is the most widely received, most regularly read publication for higher education leaders at two- and four-year colleges and universities nationwide. University Business provides cutting-edge coverage of education news, technology, academics, facilities management, security, financial services, policy, profiles, opinion—and more—to this exclusive audience across print, digital and in-person event platforms. Independent surveys have proven that year after year, no other higher education management publication matches the reach, readership and audience engagement of University Business. For more information, visit http://www.universitybusiness.com.