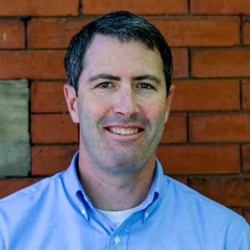 "Data analytics has never been as important or as relevant as it is during this global health pandemic. Institutions are looking for answers." - Mike Laracy, Founder of Rapid Insight
CONWAY, N.H. (PRWEB) April 22, 2020
In times of crisis, data can provide guidance and stability. That's why Rapid Insight Inc., a leading provider of easy-to-use predictive analytics and data blending software for higher education, is partnering with University Business magazine to present a free webinar exploring how data and higher education institutional researchers can lead the way during challenging times, such as the COVID-19 pandemic.
Taking place on Thursday, April 30 at 2 PM ET (11 AM PT), the webinar will feature three experts in institutional research: Drew Thiemann of Bellarmine University; Laura Miller of Messiah College; and Joseph Harrod of Southern Baptist Theological Seminary. The webinar will be moderated by James Cousins, Analyst Manager of Rapid Insight.
Topics of discussion will include the types of data required in times of crisis, the importance of IR and data literacy at colleges and universities, the sometimes surprising findings of IR departments during the coronavirus's impact, and the value of data in building a strategy for future preparedness. The webinar will be a roundtable and viewers will be encouraged to submit their own questions for the panel to discuss.
"It's been an unqualified pleasure to work alongside all three of our speakers as they push the needle on ways data can help to serve their institution- particularly when paired with the genuine concern and passion they bring to their office's role," says moderator James Cousins.
Mike Laracy, the founder of Rapid Insight, added, "Data analytics has never been as important or as relevant as it is during this global health pandemic. Institutions are looking for answers. While the way forward is uncharted, we are excited to share the insights of three leading institutional researchers, all of whom are valued clients and users of Rapid Insight software."
This webinar focuses on a topic that is timely and urgent. Colleges and universities nationwide are working to create new strategies to mitigate the impact of COVID-19 on the current and upcoming school years, and data plays a critical role in that process.
In the April 30 webinar, the IR experts will emphasize the importance of data in times of rapid change and upheaval. They will also discuss the challenges and successes their institutions have seen in working with IR to take a data-informed approach to the COVID-19 crisis.
To learn more about this webinar and to register, click here.
About Rapid Insight:
Rapid Insight is a leading provider of business intelligence and automated predictive analytics software. With a focus on ease of use and efficiency, Rapid Insight products enable users to turn their raw data into actionable information. The company's analytic software simplifies the extraction and analysis of data, enabling clients ranging from small businesses to Fortune 500 companies to fully utilize their information for data-informed decision making. For more information, visit Rapid Insight.
About University Business:
University Business is the most widely received, most regularly read publication for higher education leaders at two- and four-year colleges and universities nationwide. University Business provides cutting-edge coverage of education news, technology, academics, facilities management, security, financial services, policy, profiles, opinion—and more—to this exclusive audience across print, digital and in-person event platforms. Independent surveys have proven that year after year, no other higher education management publication matches the reach, readership and audience engagement of University Business. For more information, visit University Business.