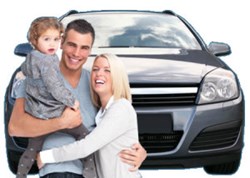 Seattle, WA (PRWEB) February 06, 2014
Insurance premiums are affected by a host of factors. However, according to InsuranceQuotes.com's latest study, type of car and age of driver are not alone in deciding insurance rates. "The cost of auto insurance also varies depending on the month you purchase a policy," the study proclaims. In fact, the research clearly reveals that a new full-coverage auto policy was 8 percent cheaper in December than March in 2013.
Commentators across the nation have addressed the study, the most recent being Rate Digest. In their article on the topic, the insurance comparison company commends InsuranceQuotes.com for the clear and informative results. "The entire release is extremely helpful," Rate Digest stated, "with information on state-by-state conditions such as weather, risks, laws, and varying rates."
Modern consumers understand the value of research. This study is one of many resources that insurance-seekers are utilizing to narrow their search, save money, and find the right policy for their family. Through innovations in online research and comparison tools, drivers simply don't need to pay over-priced premiums and struggle with their current provider. In the end, it is wise to study, compare, and make good use of informational studies like this.
About Rate Digest:
Rate Digest is the unique provider of an online car insurance comparison tool. By simply entering their zip code, drivers can compare rates from national companies and find the rate that is best for their personal financial and vehicular situation. For all this and more, visit http://www.ratedigest.com today.