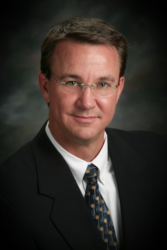 LAFAYETTE, La. (PRWEB) August 03, 2018
Raymond J. Reaux, Vice President of Engineering for C.H. Fenstermaker & Associates in Lafayette, has been elected Chairman of the American Council of Engineering Companies of Louisiana for 2018-19.
Other officers elected at the ACEC/L annual meeting in July include J. Andrew Craig of Mohr & Associates in Shreveport as chairman-elect; David Dupre of Meyer Engineers in Metairie as vice chairman; Andree F. Cortez of T. Baker Smith in Thibodaux as secretary-treasurer; and Kurt Evans of Digital Engineering in Kenner as national director. The national director sits on the ACEC national board and serves as a state representative to the national association.
Members at large for 2018-19 include Alison Catarella-Michel of Urban Systems in New Orleans; Michael B. Songy of CSRS in Baton Rouge; Lisa F. Cookmeyer of Trigon Associates in New Orleans; Bob Boagni of Greenman-Pederson in Baton Rouge; R. Craig Campbell of Associated Design Group in Lafayette; Michael J. Thomassie of Duplantis Design Group, PC in Baton Rouge; Sherri LeBas of GEC in Baton Rouge; and Don R. Arrington of S.E. Huey Company in Monroe.
Chapter presidents include Micha Duffy of Coyle Engineering Co., in Bossier City, Shreveport chapter; Brett P. Bayard of Mader Engineering in Lafayette, Lafayette chapter; Nathan J. Junius of Linfield, Hunter & Junius in Metairie, New Orleans chapter; and Chad A. Bacas of Forte and Tablada in Baton Rouge, Baton Rouge chapter.
The officers, members at large and chapter presidents comprise the board of governors for ACEC/L.
The American Council of Engineering Companies of Louisiana consists of more than 160 member and affiliate firms. ACEC/L was founded in 1950 and is a voluntary, non-profit professional organization serving member engineering companies.
Written by Mark Lambert, Lambert Media. http://www.lambert-media.com