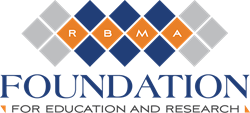 Radiology business management is becoming an increasingly diverse field and there is a lot more we want to do to create opportunities for talented people from all backgrounds to excel and reach their highest potential in radiology.
FAIRFAX, Va. (PRWEB) September 25, 2019
The Radiology Business Management Association has taken an important step in furthering its efforts to develop radiology business leaders, enhance educational opportunities and support data research on key issues by establishing its first non-profit organization. The new Foundation for Education and Research formalizes the charitable work the RBMA was already engaged in by creating an official tax-exempt 501(c)(3) corporation. Furthermore, it opens the door to taking that work to the next level, explains Bob Still, the RBMA's executive director.
"For half a century, the RBMA has engaged in a broad range of charitable work through the generosity of its members and industry partners," Still said. "Now is the time expand upon our efforts and allow our members and supporters to contribute in a way that will more effectively further this work."
Some of the things the Foundation for Education and Research will allow the RBMA to more easily do include:

Accepting legacy gifts, endowments and other planned giving from members.
Creating additional scholarship opportunities and continuing to fund its Bob Luther Emerging Leader Travel Scholarship, which was named for a former RBMA president and has been continuously awarded since 2007.
Supporting the cost of analysis of existing RBMA member data, as well as new data research.
Fundraising for special speakers and educational opportunities at RBMA conferences.
Speeding up assistance to member practices that experience a disaster, such as a hurricane or flood, by having an already established non-profit organization for fundraising after a catastrophic event.
Initiating collaborative opportunities with other research and educational foundations in radiology.
"There is so much potential," said Sarah Mountford, RCC, CPC, FRBMA, the RBMA 2019-2020 board president. "In research alone, we have data from 700 member practices that with adequate funding could be better analyzed for important insights on how efforts like quality measure reporting and clinical decision support are impacting the business side of radiology."
Mountford was at the 2018 RBMA Board of Directors strategy meeting where RBMA leaders first discussed the idea of a 501 (c)(3) foundation and noted the important role the new Foundation will also play in radiology business education and career advancement.
"Radiology business management is becoming an increasingly diverse field and there is a lot more we want to do to create opportunities for talented people from all backgrounds to excel and reach their highest potential in radiology leadership," she said. "Through the Foundation, we will be better able to pool existing gifts and solicit additional funding that can help us create truly transformative large-scale educational efforts."
Donors to the Foundation for Education and Research are recognized by donation level, with elite donors becoming part of the 1968 Society, which is named for the year the RBMA was founded and is exclusively for individuals that donate $1,968 or above. For corporations, there is a 1968 Corporate Circle that recognizes those who donate $19,680 or more. Those who donate prior to April 8, 2020, the last day of the 2020 PaRADigm annual conference, will become Charter Members of the Foundation.
James Hamilton, MHA, CMM, FRBMA, a former RBMA president, will serve as the first president of the Foundation's inaugural Board of Trustees.
"The founders of the RBMA Foundation for Education and Research have planted an important seed that will be nurtured over the coming years," he said. "I hope many will consider supporting the Foundation by sharing our vision and mission and by considering a financial gift so that we can make a difference in our practices and our communities."
More information about the Foundation and an online form for making a tax-deductible charitable donation is available at rbma.org/donate.
About RBMA
Founded in 1968, the Radiology Business Management Association is a national not-for-profit association providing members with applied business information and intelligence applicable in any radiology setting. RBMA represents more than 2,300 radiology practice managers and other radiology business professionals. Its aggregate influence extends to more than 24,000 radiologic technologists and 26,000 administrative staff and physicians. RBMA is the leading professional organization for radiology business management and is recognized for its radiology-specific educational programs, products, and services, publications and data. RBMA offers its members and the broader health care community the resources and solutions to enhance the community.
About the RBMA Foundation for Education and Research
Founded in 2019, the non-profit Radiology Business Management Association Foundation for Education and Research, a 501(c)(3) corporation, was created to advance the business of radiology through research and programs that benefit radiology organizations and empower individuals to achieve professional success and personal growth.