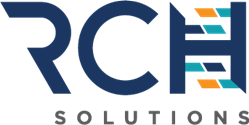 When customers engage RCH in a managed service relationship, they gain a partner. Our goal is to become an extension of the team to help both sides of the business.
WAYNE, Pa. (PRWEB) May 31, 2019
RCH Solutions (RCH), a global provider of computational science expertise for Life Sciences and Healthcare companies, announces it is on pace to realize record growth thanks to its unique services model and unmatched specialization in research computing. With revenues in 2019 expected to increase by nearly 120 percent, RCH's impressive growth trajectory is a testament to its unmatched focus and experience in the unique space where science and IT overlap.
"When our company was founded in 1992, it was with the purpose of providing a better computing experience to research scientists specifically within Life Sciences and Healthcare," said Michael Riener, President and CEO of RCH Solutions. "While others expanded into new industry segments, I'm pleased to say, nearly 30 years later, RCH's primary charge remains unchanged and our momentum only continues to build."
While the company's core mission continues to focus on serving Life Sciences and Healthcare companies through advanced computational science solutions and services, the firm has been anything but static over the last three decades. After quickly making a name for itself as a reliable and cost-effective option to OEM or third-party market support, RCH evolved into a Value Add Reseller (VAR) for specific products. Today, RCH has grown its business on the back of its comprehensive advisory and managed services offerings, with year-over-year growth from 2013 through 2018 up 127 percent for services-related offerings.
"Early on, we recognized the importance of remaining vendor agnostic which allowed us to provide objective advice," Riener continued. "We maintain excellent relationships with our vendor partners, but at the end of the day, we work for our customers. That decision won RCH a lot of credibility, and helped us greatly when we shifted our business model several years ago to focus on the delivery of service and advice."
Today, over three-quarters of RCH's business is generated from its managed services offering, a flexible alternative to a typical staff augmentation model that enables RCH to prioritize the delivery of results over the fulfillment of service levels, within an industry that requires a unique approach.
"When customers engage RCH in a managed service relationship, they gain a partner. Our goal is to become an extension of the team to help both sides of the business—research and IT—solve their scientific computing challenges in a way that is unique to their specific objectives and often, confines."
This model is particularly effective for RCH's clients because of the firm's deep domain expertise and focused experience in both science and cross-functional IT areas. In addition to staff with the traditional skills required of an IT partner, RCH also employs research application specialists, data scientists, and PhDs. Together, this team tackles the critical task of aligning technology capabilities with scientific need.
"Technology within our industry has evolved so rapidly," Riener continued. "The Cloud, solutions around data, emerging technologies, machine learning, AI—these innovations are opening new doors to discovery every day. But at the same time, they've created their own set of challenges. Businesses need a partner experienced in the specific area of scientific and technical computing to help them navigate this landscape. There's no one more specialized than RCH to help them do so."
RCH Solutions serves clients across the world, including eight of the top ten Life Sciences companies, with offices outside of Philadelphia, Pa., Boston, Mass., La Jolla, Calif., and Beerse, Belgium.
About RCH Solutions
RCH Solutions (RCH) is a global provider of computational science expertise, helping Life Sciences and Healthcare companies of all sizes clear the path to discovery. For more than 27 years, RCH has provided focused experience and unmatched specialization designing and deploying cross-functional IT strategies, supporting R&D infrastructure, and offering workflow best practices that solve enterprise and scientific computing challenges. Learn more at http://www.rchsolutions.com