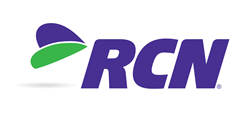 PRINCETON, N.J. (PRWEB) November 19, 2018
RCN, an award-winning high-speed internet, digital TV and phone services provider, today announces its limited-time Cyber Monday offers. Beginning November 19 and lasting through November 27, new and existing customers can enjoy a variety of deals on its premier packages and superior customer service.
Just in time for the holiday season, new RCN customers will receive $100 Visa gift cards and free installation upon enrollment in eligible TV, voice and internet offers. To qualify, new customers must purchase an eligible package online and enter the appropriate coupon code. These holiday specials include next-day installation with no contract required. Customers must be in good standing for 90 days in order to be eligible for the Visa gift card. After 90 days, customers will receive an email with instruction on how to redeem the gift card online.
Additionally, current residential customers in RCN's Boston, Chicago, Washington D.C., and New York City markets can enjoy $50 or $100 Visa gift cards when upgrading to ultra-fast 1 Gigabit internet packages. 1 Gigabit internet can easily support internet usage throughout the entire home, allowing for faster and more reliable streaming and browsing. 1 Gigabit internet modems allow faster upload and download speeds, greater internet accessibility and increased reliability with RCN's fiber optic network.
RCN is a three-time winner of PCMag's "Readers' Choice Award for Best ISP" due to its high ratings in satisfaction, reliability and technical support. In 2018, RCN was ranked fastest ISP in the Northeast.
For specifics on RCN's services, offers and coupon codes, visit rcn.com.
About RCN
RCN Telecom Services, LLC (http://www.rcn.com and http://www.rcn.com/business) provides industry-leading high-speed internet, all-digital TV and phone services for residential, small/medium and Enterprise business customers. PC Magazine's Readers' Choice Award named RCN one of the winners for best ISPs in 2015, 2016 and 2017 – RCN was rated highest in overall satisfaction. RCN is YouTube HD Verified, earning the company the highest-ranking that Google offers. RCN is also a Netflix Open Connect partner, placing in the Top rankings on the Netflix USA ISP Speed Index in the markets RCN serves. RCN's affordably priced advanced digital services are delivered through its proprietary, state-of-the-art fiber-rich network and supported by 100% U.S.-based customer service. RCN's primary service areas include Boston, Chicago, Lehigh Valley (PA), New York City, Philadelphia (Delaware County) and Washington, DC.