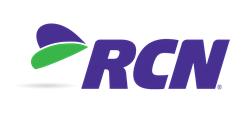 PRINCETON, N.J. (PRWEB) November 16, 2021
RCN, an award-winning provider of high-speed internet, digital TV and phone services today announced a new addition and several changes at the senior management level of its company as a result of its recent expansion and pending retirements.
Doug Guthrie recently joined RCN as Senior Vice President and General Manager for the New York market. In his new position, Guthrie will be responsible for residential and business customer operations, technical support, and developing and implementing marketing and sales strategies. Prior to this, Guthrie served as a Senior Vice President at Comcast Cable and brings over 34 years of experience in the communications industry. Doug spent nearly twenty years at Comcast and is one of the few who has worked in all three of their divisions, as well as the corporate office.
Sanford Ames, Senior Vice President and General Manager of the company's Pennsylvania and Washington, D.C., markets will now add oversight and management of the Boston market to his responsibilities. Ames joined the RCN team in 2011 and has significantly impacted the markets he manages. Under his tenure, Lehigh Valley's customer base has risen by 40% and he has been recognized as one of the most influential businesspeople in the Greater Lehigh Valley area.
Tori Faulkenberry, Vice President of Customer Care at RCN was recently promoted to Senior Vice President of Customer Care. As SVP, Faulkenberry will be spearheading customer service, training, performance management, sales, and operational efficiencies. For over 20 years, she has developed, restructured and expanded organizations in competitive environments, and plans to continue to elevate RCN from within.
Michael McPhillips has recently joined the RCN team as Vice President of Business Solutions for the company's Central Region. McPhillips has more than 20 years of telecommunications industry experience, building and leading high performing teams over large and diverse regions. He joins from Comcast and has a consistent track record of exceeding revenue targets in high growth and startup environments and plans to continue those successes in his new role.
After long tenures, those retiring from RCN include Bill Sievers, Senior Vice President of Customer Care; Jeff Carlson, Senior Vice President & General Manager, Boston; Bruce Abbott, Senior Vice President and General Manager, New York; Ted White, Vice President of the Central Region; Ken Conrad, Vice President of Human Resources, and Tom Steel, Vice President, Regulatory & Public Affairs.
"We are excited Doug and Michael are joining the RCN team and thrilled to elevate Sanford and Tori's roles within the company," said Chris Fenger, COO of RCN. "These colleagues are highly trusted and respected veterans in the industry and have successful track records in their fields. Sanford, Tori, Doug and Michael are very accomplished individuals with extraordinary abilities to transform, inspire and drive positive change. Through their leadership and strategic insights, our company can expect to continue to deliver growth and innovation with an unwavering commitment to our customers. We also want to thank Bill, Jeff, Bruce, Ted, Ken and Tom for their dedication and hard work over the years. They have been instrumental in guiding our business in their respective areas for many years and we wish them a happy, healthy, and well-deserved retirement."
To learn more about RCN, please visit: http://www.rcn.com.
About RCN
RCN Telecom Services, LLC (http://www.rcn.com and http://www.rcn.com/business) provides industry-leading high-speed internet, digital TV and phone services for residential, small/medium and Enterprise business customers. As an eight-time recognized provider, RCN has been acknowledged in multiple residential and business categories in PCMag's Readers' Choice Awards in the years 2013, 2015, 2016, 2017, 2018, 2019 2020 and 2021. RCN was also recognized by U.S. News & World Report as the best cost-effective ISP in its Best Cable Internet Provider in 2020 and 2021 rankings. RCN is YouTube HD Verified, earning the company the highest-ranking that Google offers. RCN is also a Netflix Open Connect partner, placing in the Top rankings on the Netflix USA ISP Speed Index in the markets RCN serves. RCN's affordably priced advanced digital services are delivered through its proprietary, state-of-the-art fiber-rich network and supported by 100% U.S.-based customer service. RCN's primary service areas include Boston, Chicago, Lehigh Valley (PA), New York City, Philadelphia (Delaware County) and Washington, DC.