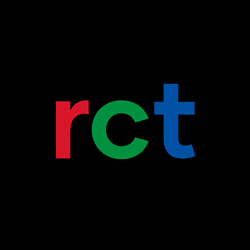 "rct studio is making it possible to build interactive, open-world environments where AI-powered characters co-adapt to produce elaborate storylines. No longer will consumers be confined to fixed dialogues and rigid interaction between non-player characters."
LOS ANGELES (PRWEB) March 26, 2020
rct studio, a next-generation creative studio, today launched two new feature modules to make developing dynamic entertainment experiences possible within interactive films and Virtual Reality (VR) gaming environments. The new modules include the Chaos Box, which harnesses Artificial Intelligence (AI) to quantify and humanize the logic process of individual characters within a storyline, and a Motion Prediction Generation System that makes character animations adapt to dynamic environments in real-time.
These new modules work alongside rct studio's Morpheus Engine, an intelligent, creative system that opens up almost infinite narrative alternatives and story structures while deciphering the meaning of words to transform them into 3D rendered animations. The Morpheus Engine uses its core AI algorithms to ingest screenplays and pull out the main storyline. From there, it develops all the possible behaviors, and Chaos Box powers individual character actions. Morpheus Engine combines all the different Chaos Boxes to simulate all possible combined outcomes.
Through this simulation, Chaos Box can figure out the most compelling resolution for a story. With the Chaos Box, there's no need to script every alternative for each scene in advance. Once the main storylines, character descriptions, motivations, and parameters are mapped, the Chaos Box algorithm completes the rest.
"The launch of chaos box is a major milestone for rct studio and a giant leap forward for the entertainment industry as a whole," said Jesse Lyu, Founder and CEO of rct studio. "It will enable our team to release its first dynamic entertainment title by the end of this year. Furthermore, we believe all gaming companies will soon be able to leverage the technology to easily build interactive, open-world environments where AI-powered characters co-adapt to produce elaborate storylines. No longer will consumers be confined to fixed dialogues and rigid interaction between non-player characters."
Motion Prediction Generation System
With the release of its Motion Prediction Generation System, rct studio is also reinventing traditional game animation creation. Rather than relying on the time-intensive process of producing character animations in advance of game distribution via sequential frames that don't adapt to real-time environments, this new system gives developers the ability to iterate and control character animation in real-time from the cloud.
The system uses deep learning to understand large amounts of data collected from real human motion patterns. A neural network is then able to predict the natural motion of a character in the next frame based on data from the previous frame to achieve the most relevant motion under different parameters that control the dynamics of the animations, while also factoring in any environmental factors.
The Motion Prediction Generation System takes what today requires years of animation work from large and experienced teams and generates life-like animation in real-time, creating a new framework for designing virtual worlds of the future.
"Today, it takes an enormous amount of time and effort for humans to come up with compelling stories and create equally compelling animations for them," added Lyu. "For instance, the development of animations for Call of Duty Infinite Warfare took three years and an animation team of 15. "Artificial intelligence will play a crucial role in slashing production costs and reducing workflows for developing future immersive entertainment experiences. rct studio is leading the migration to AI-based entertainment development, and our autonomous animation methodology will become the new standard for creating virtual worlds."
Los Angeles-based rct studio is led by serial entrepreneur Jesse Lyu, who sold his previous AI software company to Baidu before heading the rollout of Baidu's first smart speaker. The Y Combinator-backed company has raised more than $12M to date from investors including Makers Fund, a global VC firm focused on the future of interactive entertainment, and Sky Saga Capital, the China-based VC firm investing in the technology and gaming industries.
"As users increasingly seek freeform experiences in movies and games, Jesse and his extremely talented team are working tirelessly to make this a reality," said Ryann Lai, Partner at Makers Fund, "Their combination of technical ability and bold ambition is why we are so excited to partner with them."
About rct studio
rct studio is a next-generation creative studio and interactive entertainment company, harnessing the latest in Artificial Intelligence to offer truly immersive VR experiences. Powered by the company's Morpheus engine, the technology instantly mines millions of data points from a vast repository of storylines and human behaviors to create realistic stories with an almost infinite amount of endings. With the ability to slash production costs and development time, whilst unleashing boundless creativity, rct is revolutionizing the way people tell and consume stories. To learn more, visit http://www.rct.studio.