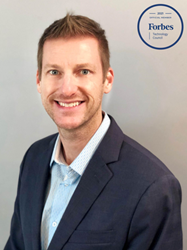 We've created a strategic roadmap that bolsters our core strengths, focuses on 5-star customer success, and includes key investments in emerging technologies. Our global resourcing model provides a cost-effective, instantly scalable team of experts to support companies' digital transformation.
FORT LAUDERDALE, Fla. (PRWEB) March 25, 2021
While many companies have struggled to find their footing amidst COVID-19's aftermath, RD Global has had a busy and productive first quarter in 2021. Hiring a new CEO laid the foundation for the organization's push to further disrupt the Insurtech industry, opening the digital doors for traditional insurance companies to capitalize on a new way of doing business. With that, RD Global sought to launch a rebranded website, highlighting their refreshed value messaging that underlines the core of their connective digital solution services.
COVID-19 accelerated the need to embrace digital in business. In order to better connect RD Global's brand and service offerings to organizations searching for expert consultants, a new website was launched that demonstrates their ability to guide clients on their digital transformation journey. This means driving companies' efforts to improve their digital experience (for their customers, employees, and beyond), better utilizing data in order to make decisions scientifically, and creating custom automation processes that take repetitive tasks out of human hands.
On the new website, visitors can also review case studies that tell real-life stories of customers walking through that journey with RD Global. In addition, the new site features the 5-star customer success program that reveals the competitive advantages linked to working with RD Global.
Some of the company's biggest wins in the first 3 months of 2021 include:

Expanding the customer success team and adding tools to support customers
Establishing a strategic alliance program and appointing an experienced industry leader
Investing in additional training and certifications for all development teams
Refreshing the website and improving their brand and industry influence
And, most importantly, welcoming several new customers to the RD Global family!
The course of these successes was paved by Robert Wells, RD Global's new CEO, a high growth entrepreneur, and a trusted chief executive. Most known for his digital transformation, intelligent automation, and growth strategy expertise, he has already steered the company towards one of its most outstanding quarters to date. Robert was recently invited to be a member of the Forbes Technology Council and his experience in digital solutions makes him the perfect match for RD Global.
From Silicon Valley dot-com experience to growth strategy leading software companies to digital transformation practices to successful M&A transactions, Robert fosters an environment that cultivates leaders, innovation, and collaboration, all while maintaining a keen focus on first-class customer experience. Though his speaking engagements and business endeavors have taken him around the world, he is proud to call South Florida, and RD Global, home.
Finally, RD Global's Alliance Program was introduced in order to create a partner ecosystem that provides incentives, enablement, and resources to its partners with the singular goal of driving stronger customer relationships that yield increased revenue growth for all. In collaboration with their strategic partners, RD Global continues to create industry-leading solutions that enable game-changing digital transformation that empowers organizations to thrive today and prepare for a future digital revolution.
The RD Global Innovation Lab ensures their dedication to the continuous exploration of new and emerging technologies that allow them to build best-in-class digital solutions that stand the test of time. For more information about RD Global, please visit https://www.rdglobalinc.com/.