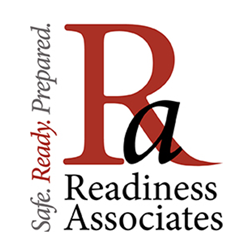 "I am genuinely inspired by RA's leadership and honored to now join it. It is an exciting, collaborative atmosphere, and the company is poised to achieve great things amidst a clear and growing global demand for their services." Lionel Derriey
PORTLAND, Maine (PRWEB) May 24, 2021
Readiness Associates (RA), a provider of full-service emergency preparedness and business continuity solutions, today announces Lionel Derriey as the most recent addition to its Advisory Board. Mr. Derriey has dedicated his career to helping corporations identify latent financial opportunities and develop innovative strategies for growth by focusing on the most viable and profitable target markets. In doing so, he encourages and fosters individual strengths and provides opportunities for personal and team growth.
Most recently, Mr. Derriey served as Director of Alesar Limited, a financial services company based in London, England, where he advised small- and medium-size businesses on financing opportunities and strategic approaches. Prior roles include leadership positions with DFD Select Group, Charterhouse Bank, and Credit Suisse. Mr. Derriey holds a Master of Business Administration degree in Finance from The Wharton School and a Bachelor of Arts degree from Dartmouth College.
"I am genuinely inspired by RA's leadership and honored to now join it. It is an exciting, collaborative atmosphere, and the company is poised to achieve great things amidst a clear and growing global demand for their services," stated Mr. Derriey. "I'm looking forward to working with so many impressive leaders on the Readiness Associates Advisory Board as we advance the organization's important mission in new markets."
"As a company, achieving our ambitious goals mandates engaging with the experts we don't have on our executive team," says Michael Boardman, CEO. "Lionel embodies the international finance expertise we need to realize our global vision."
About Readiness Associates
Readiness Associates (RA) enables leaders from all types of organizations to confidently assess and overcome critical threats with customized emergency preparedness and business continuity planning. Our comprehensive ReadySuiteTM of onsite and virtual solutions empowers our partners to weather any adversity, natural or manmade, by fortifying their entire organizations in key areas that include cloud-based response planning and pandemic wellness tracking; compliance and regulatory audit planning; crisis communications; cyber-security training; and more. Visit us online at: http://www.readinessassociates.com.