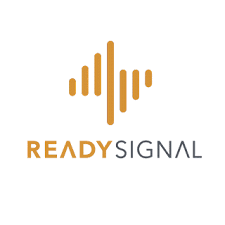 "As a data scientist, I am impressed with the ease of use the Ready Signal platform provides me," said Kristie Rowley, Principle Data Scientist, Domo.
ANN ARBOR, Mich. (PRWEB) September 23, 2020
Ready Signal, the leader in control data aggregation, curation and delivery announced today the release of a groundbreaking product serving data scientists.
Headquartered in Ann Arbor, MI, Ready Signal is a Data-as-a-Service (DaaS) company providing curated control data to data-driven decision makers including financial analysts, predictive model creators and data scientists.
Control data allows analysts to take into account external factors impacting the accuracy of their predictive models. These factors can include economic, weather, population, healthcare and demographic time series data. It is known that control data improves the accuracy of predictive analytics; however, it is often underutilized based on the required effort, time, and knowledge to obtain and to properly use these data sets.
"We are very proud to bring the Ready Signal solution to the market. Helping businesses and analysts create more predictive models in areas such as financial forecasting and marketing mix models, while easing the burden of incorporating control data is very exciting," said Eric Green, Ready Signal's CEO. "As we proceed, we will continue to aggregate more data sets, build more automation and provide advanced data science treatments. We believe Ready Signal will be a tool that fosters improvement and efficiency for all those that build predictive models."
Ready Signal makes the use of control data easy, accessible and seamless. Ready Signal's value proposition to customers is:

Sourcing the data including economic, weather, demographic, and COVID-19 data sets;
Continually updating the data sets as new information is released;
Normalizing the data adjusting for different time and geographic granularities;
Enhancing the value of the data through the application of a variety of data science such as logarithmic, seasonal adjustment and Yeo-Johnson Power transformations; and
Simplifying the data ingestion process delivering data in a variety of ways including Excel and CSV downloads and file transfer protocols including API, R, Python and a Domo Data Connector.
"As a data scientist, I am impressed with the ease of use the Ready Signal platform provides me. I am able to quickly integrate control data into my data science production pipelines within Domo to support a variety of data science use cases, saving me and my team valuable time," said Kristie Rowley, Principle Data Scientist, Domo.
"At Outsell, we are focused on helping car dealerships drive sales and service revenue by improving customer relationships through our Artificial Intelligence (AI) based customer lifecycle marketing platform. Ready Signal's control data improves the accuracy of our models, and I never have to worry about the data being up to date, Ready Signal keeps everything current for us," said Matt Kristo, Sr. Manager, Analytic Services, Outsell.
About Ready Signal
For more information, please visit: https://www.readysignal.com
LinkedIn: https://www.linkedin.com/company/ready-signal/