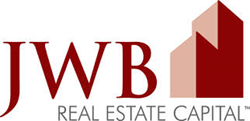 The programs that are available through our company help make it an easier process to grow investment funds using the real estate industry
Houston, TX (PRWEB) September 14, 2014
Men and women who have set up retirement accounts in hopes of building future wealth can now use these accounts to purchase real estate. The JWB company has created its real estate investing for retirement account holders guide at http://www.jwbrealestatecapital.com.
The guide explains the direct ways that homes can be purchased with one or more qualifying retirement accounts. Because there are restrictions on some holdings for account holders, some accounts can be excluded for the purchase of real estate. The guide offers an insight into the 401k, self-directed IRA and other account buying process.
"The programs that are available through our company help make it an easier process to grow investment funds using the real estate industry," said one JWB source.
The investing information that is supplied by the JWB company inside of its new guide is now separate from what can be found when accessing the company blog. The blog at http://jwbrealestatecapital.com/blog is currently being updated daily with content and other information for investors to review.
"Buying a home with a 401k or other type of allowed retirement account is possible as well as with other forms of financing through our company," said the source.
The JWB Real Estate Capital company will continue to supply free downloads of its content and other information to investors who visit the company portal on the Internet this year. Direct access to company investing professionals is now provided using a virtual contact tool on the homepage.
About JWB Real Estate Capital
The JWB Real Estate Capital company supplies its investing portal for consumers to access when information is needed for understanding turnkey real estate solutions. The company staff has been increased over the past several years to keep up with market demand from investing clients nationally. The JWB Real Estate Capital company has an active blog accessible daily that provides business and investment industry information to the public.