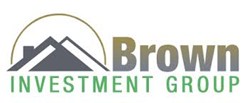 The Memphis and Cordova area are two growing regions in the state of Tennessee.
Cordova, Tennessee (PRWEB) August 12, 2013
The for sale by owner strategy is one option that home buyers often explore when realtors or licensed real estate agents are not used to sell properties. One investment company discovered by the HowtoMarketHouses.com company is now giving owners of homes more options to sell. The Brown Investment Group, a real estate investment company in Cordova, TN, is now buying homes at http://browninvestgroup.net/we-buy-houses.
"Investors have been a big part of the real estate industry for the past 30 years," said Ryan Bush, founder of the How to Market Houses company.
A regular transaction that is completed by realty companies always comes with commission fees that are applied to the cost of closing.
The shift in strategy by companies like the BrownInvestGroup.net is opening up more options for owners of homes to sell who have extreme circumstances.
A person facing foreclosure, back taxes, high turnover in rental properties and other circumstances can often seek expedited ways that a property can be sold.
"The Memphis and Cordova area are two growing regions in the state of Tennessee," Bush added.
The acquisition of property by investment groups in this part of the country is helping homeowners to get out from under a mortgage or other circumstances and indirectly benefiting buyers of homes.
Services for buyers are also offered through the Brown Investment Group company, according to the HowtoMarketHouses.com profile. Additional ways this company is using to attract Cordova, TN homeowners and buyers is with streaming video posted on sites like http://www.youtube.com/watch?v=t0JV3Cbpx90.
Direct applications that start the buying or selling process can reviewed and filled out online using the virtual forms provided. These secure forms are now used to provide faster replies to all requests for company assistance on the BrownInvestGroup.net website.
About Brown Investment Group
The Brown Investment Group company buys and sells homes in the state of Tennessee. This company currently has programs in place to internally finance a home purchase for buyers who are unable to receive mortgages based on credit ratings. Company listings are posted on the company website for consumer review.
About HowtoMarketHouses.com
The HowtoMarketHouses.com company creates instructional programs that teach professionals in the housing industry how to market property to buyers using the Internet and other top technology sources. This company provides direct access to complementary content from its updated blog series for home buyers and sellers online.