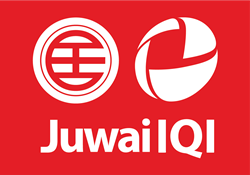 "The top five countries for Chinese buyers are Thailand, Australia, Japan, the U.S., and Canada."
SHANGHAI (PRWEB) January 29, 2020
U.S. real estate agents are expecting to close transactions during the Chinese Lunar New Year, according to new insights from Juwai.com and top American real estate agents.
The Lunar or "Chinese" New Year holiday gives Chinese workers a full week off work. The official forecast is for more than 7 million Chinese to travel abroad during this year's holiday, which runs from 24 to 30 January, 11 percent more than last year.
In the United States, the coastal and southern markets with the largest Chinese populations receive the most visitors.
Seattle has become one of the U.S.'s most international cities and is consistently, according to Juwai.com data, a popular destination for Chinese buyers.
Dean Jones, CEO of Realogics Sotheby's International Realty in Seattle, expects an uptick in Chinese buying during the Chinese New Year holiday. "We see an increasing level of interest from Asia as we approach the Chinese New Year," he said. Chinese are now the number one overseas visitor group to the Seattle area. The protests in Hong Kong and the foreign buyers' taxes in Vancouver are sending Chinese buyers to Seattle.
According to Berkshire Hathaway HomeServices Florida Properties Group agent Lena Tan, Chinese buyers are active in Tampa Bay, Florida. Tan is currently negotiating transactions with two buyers and hopes to have the contracts signed by the end of the holiday.
Georg Chmiel, Executive Chairman of Juwai IQI, said, "Most Chinese buyers during the Chinese New Year holiday are property hunting while visiting friends or family living nearby. Real estate is so expensive in China's big cities that U.S. and Canadian prices seem like a bargain by comparison."
"Chinese buyers make an average of 60 percent more property buying inquiries in the weeks after Chinese New Year, according to Juwai.com data than in the typical week during the rest of the year.
"If you have ever gone on holiday and fallen in love with the place, then you understand why. They get home from their vacations curious about how much homes cost in that place they just visited and where they just had such a good time.
"The top five countries for Chinese buyers are Thailand, Australia, Japan, the U.S., and Canada. That's according to buyer inquiry data."