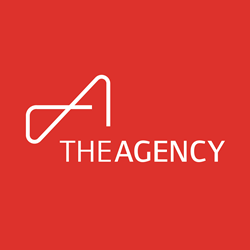 "When compiling our Red Paper findings, 2022 proved what we already knew: no algorithm or impersonal approach can compete with the hyper-focused local expertise of a quality real estate agent, and at The Agency, quality over quantity is the only way we know," said Rainy Hake Austin.
LOS ANGELES (PRWEB) January 23, 2023
Global real estate brokerage The Agency announces the launch of its third annual Red Paper, an extensive market report compiled of the latest data, research, and insights on real estate market performance throughout the U.S., Canada, Mexico, the Caribbean, and Europe in 2022. The Agency's Red Paper details and examines the real estate activity in the more than 60 markets the brokerage serves and reveals shifts in home-buying trends, buyer demographics, home design and more.
"In preparing our annual Red Paper and with the softening of the global real estate market, the rebalancing theme resonated across our global offices. While some equilibrium has returned to the market, we can all agree we're still far from anything economists would call "normal." However, one fact is clear: housing remains a primary investment for the world's most affluent citizens and a safe hedge against inflation," said Mauricio Umansky, CEO and Founder of The Agency. "Our 2022 Red Paper dives deep, examining where the housing market is headed in 2023, ultimately revealing that the luxury market is strong and there is much wealth to be distributed across markets and generations."
The Red Paper showcases significant market trends, the rising popularity of several metropolitan cities in the U.S. and beyond, and confirms the old adage that the one thing in life, and in real estate, that is constant is change. With unprecedented market activity in 2020 and 2021, the second half of 2022 saw a shift away from the unsustainable pace of the last two-and-a-half years. Volume dropped while the industry's cyclical nature and historical seasonality quickly returned. This shift was the beginning of a rebalancing act.
"When compiling our Red Paper findings, 2022 proved what we already knew: no algorithm or impersonal approach can compete with the hyper-focused local expertise of a quality real estate agent, and at The Agency, quality over quantity is the only way we know," said Rainy Hake Austin, President of The Agency. "Everything we do is in service to our agents and their clients, whether we're unveiling a new tool, enhancing our service structure or forging new partnerships. Our focus is to fuel our agents' knowledge, build their businesses, and ease the transaction process for buyers and sellers across the globe."
Highlights from The Agency's Red Paper include:
The Rental Market Was Hot - With mortgage rates staying high, many opted to rent instead of buy, leading to a highly competitive rental market. As interest rates rose, buyers hesitated more, and many sellers opted to pull listings from the market. Transactions began to slow, but with demand for housing still high, would-be buyers turned to short- and long-term leases. Exemplifying the heat behind this trend is Montana's fast-growing Bozeman region, which has seen a less than 1% vacancy rate for residential rentals. Additionally, The New York City rental market stood out as one of the most expensive, with the average monthly rent surpassing $5,000: the highest ever in history.
Inventory is Still Catching Up to Demand - Rebalancing is in progress, with some sellers still on the fence about listing and developers sprinting to bring more inventory onto the market. Where it was possible, developers capitalized on the market's lack of inventory. Anxious to lock down properties in their dream destinations, buyers purchased homes pre-construction, willing to wait a year or more for a tropical retreat to call their own.
Second Homes First - The younger generation buys much differently: Many are snapping up what would be considered their "second homes" first, using them as investment properties. This contrasts with older generations who tend to buy secondary residences for lifestyle purposes, often choosing to spend more time away from their primary residences thanks to the flexibility of remote work. And with the U.S. dollar remaining strong, buyers will continue looking overseas for their next purchase, from Mexico to Canada and Europe to Asia.
Amenitized Living Stayed a Priority - All the bells and whistles that buyers sought out during the pandemic? Well, we still love them. Amenity trends, from pools to sports courts, held strong.
New Development Was Bustling - Major metro and suburban markets saw a large number of new development projects in an effort to rebalance the marketplace with fresh inventory.
Remote Workers are Still Driving Demand - No office? No problem. As many maintain their remote work lifestyle, permanent relocation to traditionally seasonal—and scenic—markets continued, including increased migration to San Miguel De Allende, Mexico, Palm Springs, California, and Miami, Florida.
Buyers Seek Turnkey Homes and Luxury Developments - Buyers want the process to work smarter for them, not harder. Streamlined, turnkey real estate offerings in standalone and amenitized community settings were hot commodities.
Market Spotlights:
The Bay Area - In line with 2021, low inventory and bidding wars marked the Bay Area story for the first half of the year. However, the second half brought a new chapter when higher interest rates began to impact the market, resulting in a dramatic drop in closed volume (down 37%) and fewer properties generating multiple offers. The year ended with supply and demand in balance—fewer buyers in the market and inventory at historic lows.
Los Angeles - Decision-making for L.A. buyers and sellers became challenging as market changes emerged that caused a collective pause. Diminished inventory led many homeowners to renovate instead of moving, and legacy homes became popular as buyers sought to own the irreplaceable. Buyers hailed from all over, including the East Coast and the Bay Area, as well as London and Australia. Homes with health-related amenities and sports courts, like pickleball, were particularly popular. Pacific Palisades and Brentwood were the hottest markets in the area, bursting with a surge of activity.
New York City - New York City does things its own way, remaining the only market in the country without a centralized MLS. This means the role of the agent is especially important, and technology is racing to catch up with a focus on data accuracy and consolidation. The average rent in NYC just surpassed $5,000, the highest ever in history. At the same time, the vacancy rate continues to hover around 4%, and there is little-to-no inventory to speak of. Bidding wars weren't exclusive to home sales in the Big Apple: There were also renter-to-renter battles as people desperately sought to secure housing.
South Florida - South Florida saw a normalizing market and a return to high seasonal demand. Buyers and renters from around the U.S., Canada and Latin America sought a relaxed oceanside lifestyle, coastal contemporary-style homes, ample outdoor space, amenity-rich offerings and the state's famously appealing lack of income tax. Plus, with continued workflow and supply chain slowdowns, interest in turnkey homes was high. Overall, inventory was tight and the market remained competitive, with median sales prices rising 35% year-over-year.
Mountain Towns - Buyers funneled into Aspen from California, Texas, New York and Miami, many seeking weekend and holiday retreats. Existing Aspen residents desiring more space spread outward to Basalt, Carbondale and Glenwood Springs while holding on to their original estates. Buyers in the market pivoted to fractional ownership with companies like Sonhaus or turnkey homes within luxury developments.
As one of the nation's fastest-growing micropolitan cities, Bozeman and the surrounding southern Montana region's lifestyle and lower cost of living has appealed to remote workers from around the country: They now make up 40% of residents. Bozeman saw a less-than 1% vacancy rate for rentals as intense demand for permanent housing grew along with prices—the median sales price rising 17% over 2021. Investors are showing interest in local short-term rentals and developers are continuing to cultivate amenitized communities in Big Sky near Yellowstone National Park.
Mexico - After an intense post-COVID sales boom, inventory in Mexico's Baja California peninsula, including Los Cabos, remained tighter throughout 2022. For the first time since 2007, the region is in a pre-sale market. Amenitized new developments promise engaging perks like trampoline parks and rock climbing walls. One-to-six-month leases have emerged as a stopgap for frustrated would-be buyers. Feeder markets saw a slight shift from the U.S. east coast to the west, with new interest from Mexico City residents who work remotely and desire a more relaxed, coastal lifestyle.
Over the last few years, more people discovered the Riviera Maya and were inspired to invest in high ROI vacation homes—some of which became more permanent dwellings thanks to remote work. Riviera Maya is still primarily a pre-construction, cash market. While the region, particularly Tulum, has always had a strong rental market, 2022 saw increased interest in Playa del Carmen to the north. Buyers also opted for villas as opposed to condos, seeking more space, privacy, unique architecture and lavish features like ground-floor, swim-up residences.
The scenic coastal enclaves of Puerto Vallarta and Punta de Mita on the western edge of Mexico maintained steady activity throughout the year, with sales actually rising 1% over 2021, and median sales prices clicking up 13%. Low cost of living, climate, crystal clear waters and the white sandy beaches and ample outdoor recreation are just a few elements that continue to attract buyers from the U.S. and beyond.
The Caribbean - Compared to 2021's intense market, 2022 trended slower, but remained steady, with median sales prices rising 15%. Inventory was limited in the $750,000+ category, though new developments are on the horizon in 2023. New construction emphasizes more modern interiors and open floor plans. Buyers are attracted to the Bahamas' 0% income tax and the ability to become a permanent resident after purchasing a property priced above $750,000.
The Turks & Caicos market has remained strong, with the lack of inventory and the strong rental returns slowing the rate of transactions. An ongoing lack of inventory drove new developments and caused a surge in the rental market. Even at the slowest time of year, rentals on the island were over 65% filled. Buyers from eastern Canada, New York and Boston continue to migrate to Turks, and the island's upcoming airport expansion promises more direct flights from major metros. Buyers are also pushing for more connected communities, with amenitized developments at the forefront of demand.
2022 was Cayman's second highest year in property sales with a total of $972M in properties sold—trailing sales in 2021 of $1.08B. Despite an impressive year, the Cayman Islands began to mirror global trends with a slowing market in the latter half of 2022. Residential transactions declined by over 10% and properties stayed on the market slightly longer. Interest from international buyers stayed strong—from the U.S. and Canada in particular. Buyers still respond to the appeal of the island nation's tax neutral status, lack of restriction on foreign ownership and the carrot of being granted permanent residency after spending $2.4M in developed real estate—and, of course, the allure of Caribbean living.
Canada - Toronto and premiere neighboring communities such as Oakville felt the heat of the hot market that led Q1, with the pace normalizing toward the end of the year. The average home price reached $2.6M across the capital city with a mere 16 median days on market. Unlike the international market of pre-COVID times, where Toronto saw an influx of international buyers, the majority of buyers in 2022 were locals looking to downsize or upsize.
Vancouver reflected global trends with a slowing market and increased interest rates. The median sale price was up by 14% year-over-year at $2.4M. The pandemic-era desire for amenities such as pools and sports courts remained. The rental market was hot, with prices taking a steep spike as demand grew. The 60–70% of buyers across Vancouver Island were local, while the other 30–40% were from Vancouver, Alberta and Toronto. Although more expensive than surrounding markets, Victoria—an insulated micro-market at the southern tip of the island—was a popular destination for retirees. Sales were down 25% and prices were up 13% year-over-year.
Montreal remained a comparatively affordable Canadian market and saw a burst of multiplexes last year. In addition, prices started to stabilize, bidding wars became less frequent, and listings lingered on the market for a median of 46 days. By contrast, the rental market was on fire with developers hustling to get more residences in place. Baby Boomers downsized, selling larger homes and looking for manageable (and amenitized) condos.
Located an hour from Toronto, Brantford and the nearby Waterloo Region are highly desirable, areas known for their picturesque neighborhoods and abundant recreational offerings. In Brantford, inventory for both single-family residences and condos rose exponentially and median sales prices rose 7%, though overall sales dipped 26%. Throughout the year, the rental market in Waterloo was buzzing, with multiple offers and increased prices serving as the new normal. Developers hurried to get more modern homes on the market to satisfy consumer demand. In a region that has largely comprised traditional-style homes, this evolution in design aesthetics is changing the look and feel of the area.
Europe - Along with much of Europe, the Netherlands was preoccupied with rising energy prices—along with increased interest rates and inflation—and their effects on the housing market. Many sellers were looking to offload older, less insulated homes (and the steep energy bills they were generating). Buyers were mostly global expats, many of whom wanted property in prime Amsterdam neighborhoods and nearby surroundings as they came for work at the European headquarters of global tech companies, such as Uber, Netflix and Tesla.
Read The Agency's Red Paper in its entirety here.
# # #
The Agency
The Agency is an agent-first, tech-driven boutique luxury global brokerage representing clients worldwide in a broad spectrum of classes, including residential, new development, resort real estate, luxury leasing and vacation rentals. Breaking away from the traditional brokerage model, The Agency takes a collaborative approach to the business, fostering a culture of partnership in which all clients and listings are represented in a collaborative environment. Agents and clients benefit from the shared resources and networks of the entire global team, including in-house creative, public relations and cutting-edge technology divisions. The Agency has closed more than $57.4B billion real estate transactions since 2011, comprising over 70 offices in eight countries, and counting, as one of the fastest-growing boutique, luxury real estate franchise brands in the world. Watch The Agency on Buying Beverly Hills, a new real estate occu-soap highlighting the high-stakes world of luxury real estate in Los Angeles, currently streaming on Netflix.