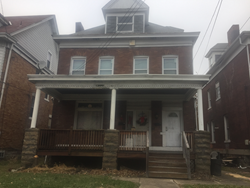 "I believe that this program will revolutionize the way that real estate mentoring programs are run, for the benefit of the student. .."
PITTSBURGH (PRWEB) October 01, 2020
Real estate coaching reimagined
With economic chaos in the news; the demand for quality real estate coaching has gone through the roof. The reason is simple. Real estate investing has created more millionaires than anything else in American history. In an era where people yearn for economic stability and financial freedom, real estate has proven to be the path to early retirement for many Americans.
The big stumbling block for many budding real estate entrepreneurs is that there is no one place to gather all of the required knowledge to be a successful real estate investor.
Universities are not teaching students to build their own real estate empires. Even the best real estate books are either incomplete or they quickly become dated. Then there are the flashy internet real estate gurus. The gurus who aren't total frauds, offer only partial information or they want to sell you into an expensive coaching program of unknown quality. The best option has always been to find a local real estate mentor, who is both knowledgeable and willing to help a new investor. The problem with this approach is that the many new real estate investors don't happen to know a successful real estate investor in their area. There is no such thing as a trade school for real estate investors. Only a very small number of investors have an opportunity to apprentice under a seasoned investor. So, real estate investors usually learn their craft through the school of hard knocks. This process is usually both painful and expensive.
The Pittsburgh Real Estate Investors Association has changed all of that. For years, the REIA club has offered a local real estate mentorship to people who live-in South-Western Pennsylvania. Now, the REIA club is opening this unique real estate mentoring program to investors across America.
What makes this real estate coaching program unique is the customized approach. Each student is treated like a unique individual. There is no mass created text. The mentor works directly with the student on live deals. No academic theories of how real estate investing might work. This is real world interaction with a real estate coach who actually makes their living as a real estate investor, not a TV personality.
So how can a successful real estate investor take time to personally instruct hundreds of students in an individual way? He can't. That is why the real estate investors association has personally vetted a team of all-star real estate coaches, to help out. Until now, only a hand full of students could enter the real estate coaching program at any one time. Other students were simply turned away, or wait listed until an opening was available.
Unlike the flashy world of the internet guru, this new program doesn't come with a huge commitment. You basically rent a real estate expert by the month. You are not locked into some long-term contract. You can stay as long as you find value in the program.
You have direct access to your coach all the time. You coach is available to you by email, text, and phone call. If you get a hot lead on a property; your coach is available to talk you through the deal.
One of the current mentor students sums it up pretty well, "I believe that this program will revolutionize the way that real estate mentoring programs are run, for the benefit of the student. No more mass call in meetings where the student is afraid to ask questions. No more canned presentations that have nothing to do with what the student is facing. This is real one on one interactive learning in the real world".
Who can benefit from one on one real estate coaching? Anyone who is interested in using real estate as a vehicle to achieve financial freedom. It does not matter if you are totally new to real estate or if you have a few years of experience as a real estate investor. Any student who wishes to learn how to wholesale, flip houses, or to build passive income as a landlord can benefit from this real estate mentoring program.
A quick word of caution. Not everyone gets accepted into this mentoring program. Perspective students need to interview before they are allowed to register. This is to ensure that the real estate coaches are not over overwhelmed. There is a limit to how many students a coach can personally instruct. The interview is also designed to week out perspective students who lack the drive and commitment to be successful real estate investors. There is also a limited to the number of people who have both the skill set to make their living as a real estate investor, and the ability to communicate to a diverse cross section of students.
For more information go to https://pittsburghreia.com/mentoring-info/