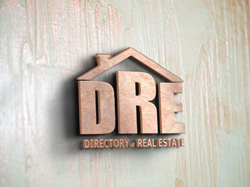 DOVER, Del. (PRWEB) January 18, 2021
The Real Estate Company, USDRE.com (US Directory of Real Estate) has announced that they are under immense pressure in the recent days after receiving demands to block information from their platform and outbound links to other social platforms that are currently linked from the USDRE real estate directory website.
This comes on the heels of the events at the US Capitol in recent weeks, which was followed by a number of social platforms seemingly removing groups and individuals from their systems on the Internet. USDRE.com has just revealed that even they are receiving calls to ban the President and his real estate Organization in New York from using the USDRE.com real estate service.
In complete contrast, USDRE.com says that other groups have been calling to remove and censor outbound links to 3rd party platforms due to fears that those platforms may be helping spread misinformation. This comes after some of those services admitting publicly that they suffer from a "misinformation problem." Carl Heinz, a USDRE representative said, "Outbound links which subject our users to harmful or misinformation is against USDRE's terms of Service."
USDRE is the public-facing search engine that hosts the data from the book, the "Directory of Real Estate", by Eric Bradshaw, the company co-founder. USDRE.com allows real estate agents to setup profiles so they are visible when the public uses USDRE.com to rate, review, and get referrals to licensed real estate agents in their area. The USDRE also allows agents to post their own content and have outbound links to other companies which is what people have been demanding that USDRE block.
When asked if USDRE will be taking any actions to block organizations or any links from the platform, Heinz said: "We will be making our decision in the upcoming weeks." They added: "We are monitoring activity on our platform and observing links to social platforms that are legitimate real estate links, so currently it does not seem to be a problem, but we hear the community and we will address those concerns appropriately."
This is nothing new according to USDRE. "Platforms such as USDRE which allow the public to have a voice where their opinion can be heard publicly; have historically come under fire for hosting content that some people may object to" said Heinz. "An example of this is when some real estate agents on our system receive a public rating that is less-than 5-stars, unfortunately, some agents (who also run their own businesses) become hostile, aggressive, and sometimes dangerous" Heitz explained. He added, "We have a lot of professionals who handle criticism the mature way, by responding professionally; but since we deal with the general public, we also deal with people who respond emotionally. We deal with all sorts of personalities." USDRE has recently published a youtube video educating Agents (and other people) on the best procedures for handling criticism. https://www.youtube.com/watch?v=_URoDrvvfpc
USDRE is a real estate service located at USDRE.com that helps home buyers and sellers, find a referral to a good real estate agent across the USA. USDRE.com is a search engine that people can use to get connections and leave real estate reviews, at no cost.
Contact
Shelly Fawns
USDRE Media Department
https://usdre.com/
USDRE / US Directory of Real Estate
Dover, DE 19901
Phone: 1-888-698-7373
eMail: usdrecom@gmail.com