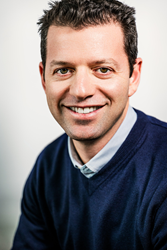 NEW YORK (PRWEB) August 13, 2020
Bizydev announced today the recent launch of its service, which offers companies a unique solution to augment their business development efforts. Founded by Jonathan Fishman, the venture is an on-demand business development group that works with companies to cultivate new client opportunities and high-impact partnerships to supercharge revenue and enterprise value growth.
Since launching, Bizydev has signed on more than 20 clients representing a variety of industry sectors including real estate technology, service and product, sports and entertainment, travel, technology & data, gaming, health and wellness, media and consumer goods, and more.
During his 15 years working in the New York City real estate market as an owner and operator where he participated in over $2 billion of transactions, Fishman formed a niche for business development-related functions, not only in his executive roles, but also personally as a consistent resource for his peers seeking business advice and solutions. He also recognized that his passion for connecting the dots between people, companies, and ideas could fill in the market's void for an industry-agnostic business development service. Creating Bizydev was the natural next step for Fishman.
"Launching Bizydev has been incredibly rewarding as it allows me to pursue my passion each day, while bringing innovation to the market and delivering true value for our clients," said Fishman, founder of Bizydev. "Regardless of what stage of maturity a business is in, there is always an opportunity for a company to grow and develop. Through Bizydev, we are able to amplify our clients' position in the marketplace and empower them to achieve their goals and emerge as industry-leading companies that will remain at the forefront of their respective sectors."
Based in New York City, with a team spanning the U.S. with international reach, Bizydev provides clients with warm introductions to its extensive network, develops strategic partnerships, and helps implement various forms of innovation. And above all, the team works personally and around-the-clock with each of its clients, providing an on-demand service like no other.
About Bizydev
Bizydev is a business development group that cultivates high-impact strategies, opportunities and partnerships for companies to grow their business. With a team of experienced professionals across the U.S. with international reach, Bizydev has expertise in sectors including real estate, retail, hospitality, travel, sports & entertainment, health & wellness, media and technology. To learn more about Bizydev, visit https://bizydev.com/.