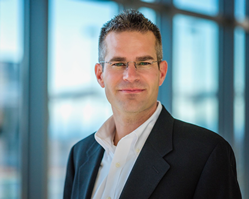 People should consider taking part of their current portfolio and invest in cash flow producing properties that result in monthly revenue as a hedge against a market downturn. - Michael Blank, Author of "Financial Freedom with Real Estate Investing", Investor, Coach, Speaker, and Podcast Host
ASHBURN, Va. (PRWEB) January 18, 2019
Author, Real Estate Investor, Coach, and Podcast Host Michael Blank identifies three stock market alternatives for 2019 with real estate investments and their pros and cons. 2018 was the worst year for stocks since the 2008 collapse with a plunge of almost 20% in the past two months (TIME, 1/11/19). As an employee turned entrepreneur, Blank has invested in stock options, software, flipping houses, rentals, short sale negotiation, and restaurant franchise – and finds apartment buildings to be the best investment for producing passive income.
Blank emphasizes, "People should consider taking part of their current portfolio and invest in cash flow producing properties that result in monthly revenue as a hedge against a market downturn." As the Author of Financial Freedom with Real Estate Investing: The Blueprint to Quitting Your Job with Real Estate – Even Without Experience or Cash (2018), Blank believes people should invest in assets that produce passive income versus working for a paycheck.
3 Stock Market Alternatives in Real Estate Investing with Pros and Cons:
1. Single-Family House Investment as a Landlord with Rental Income – Low Risk and Low Return – Blank explains that investors can purchase a single-family home or condominium, and then rent it out. As a stock market investor seeking other options, becoming a landlord can be a great first step towards building a portfolio of properties. Blank recommends that investors hire a property management company, even though it will reduce the monthly revenue from rents. Single-family properties have the most volatility in real estate investing because the value is dependent on comparable sales in the same neighborhood.
2. Turnkey Rental Real Estate Investment with Property Management Company – Low Risk and Medium Return – Blank explains a turnkey rental is good option for investors who do not want to be part of the daily property management. Investing in a single-family home (homes, condos or co-ops) where someone else manages the property can free up time to look for more investments. This type of investment usually provides moderate returns with passive income from rental checks with little to no involvement. All the services needed are handled by a third party such as identifying, evaluating, renovating, marketing, renting and managing an investment property for a long-term buy and hold strategies. The main challenges include the money is locked in for a period of time and market sensitivity, especially with tenant turnover. The risk is that the entire year's income can be wiped out with a 2-3-month vacancy.
3. Real Estate Syndication Investment with a Sponsor – Lowest Risk and Highest Return – A third option is to invest in real estate syndications that include properties or projects with a sponsor and a group of investors. In this scenario, investors pool resources to invest in properties much bigger than they could afford or manage on their own such multifamily, apartment buildings, office buildings, or a strip mall. The real estate investment professional with the experience who finds and manages the deal is the "sponsor." Both get a return based on time and money invested in the project. Michael Blank explains, "It is not uncommon for investors to receive 10% of their investment back as 'cash distributions' per year and double their money in 5-7 years." The biggest challenge for investors is the money is not as liquid as stocks. Syndications are best for people who are looking for long-term investments.
Out of these options, multifamily apartment buildings is Michael Blank's favorite investment. Multifamily real estate tends to be much more recession proof than single-family housing. For example, 5% of all residential houses defaulted in the 2008 recession, compared to only 0.4% of multifamily. (Reference: Housing Finance Policy Institute, September 2018, and see Charts: Serious Delinquency Rates – Single Family vs Multi-Family on page 29.)
In addition, the tax advantages of investing in real estate are extraordinary, as the majority of any income can be offset by something the IRS calls 'depreciation'.
Blank genuinely wants to positively change lives, and now coaches others how to raise money for their first real estate investment deal. With the confidence of the first deal, Blank believes financial freedom is much easier to achieve with subsequent deals.
DISCLAIMER
As a disclaimer, Michael Blank is not a Financial Advisor, and encourages everyone to consult a professional regarding their investment objectives and assets. These suggestions are for educational purposes only. Market circumstances are always subject to change, and professional advice is encouraged.
BOOK
Financial Freedom with Real Estate Investing:
The Blueprint to Quitting Your Job with Real Estate – Even Without Experience or Cash
http://www.financialfreedomthebook.com
Media Contact, Liz Kelly, 310-987-7207
ABOUT
MICHAEL BLANK (Ashburn, Virginia) is an Entrepreneur, Investor, Author ("Financial Freedom with Real Estate Investing"), Mentor, Coach, and leading authority on apartment investing in the United States. As the CEO of Nighthawk Equity, Best-selling Author, Host of the Apartment Building Investing Podcast, Columnist and Real Estate Investor, Blank's passionate about helping people become financially free in 3-5 years by investing in apartment building deals with a special focus on raising money. Through Blank's investment company, Nighthawk Equity, he controls over $27M million in performing multifamily assets all over the United States and has raised over $6M. In addition to his own investing activities, he's helped students purchase over 2,300 units valued at $86M through his unique "Deal Desk" and training programs. Blank's been interviewed by top real estate podcasts, including Bigger Pockets, Joe Fairless (Best Ever Show), Get Rich Education, Cashflow Ninja and many more. "The Michael Blank" blog has also been listed in the Top 25 Real Estate Investing Blogs of 2018 by Leap Property Management. And Blank is a Contributor to FlipNerd. Follow on Facebook, and/or download Michael Blank's free eBook The Secret to Raising Money to Buy Your First Apartment Building. http://themichaelblank.com