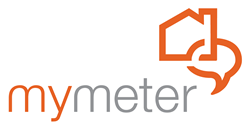 "More than ever, consumers are demanding more information from their utilities." Keith Ahonen, VP of Customer Engagement at Accelerated Innovations
SAINT PAUL, Minn. (PRWEB) September 26, 2018
"Real-time data enables MyMeter users to manage time-of-use and demand rates better than ever. By utilizing alerts in real-time, utility customers are able achieve significant and measurable savings while giving the utility another tool to help manage peak load," described Josh Headlee, Founder and CEO, of Accelerated Innovations and creator of MyMeter.
Connecting wirelessly to the existing smart meter's Zigbee radio, the EAGLE-200 collects and streams data in real-time to the MyMeter portal where customers have instant access 24/7 anywhere in the world. Additionally, there is no need for an electrician, special tools, or clamps—the device just plugs in.
"The EAGLE-200 changes the game for residential and commercial customers with a user-installable monitoring solution," says Chris Tumpach, President and CEO of Rainforest Automation. "Within a few minutes of opening the box, customers can start leveraging the benefits of real-time data."
Commercial accounts can now monitor and measure demand in sixty second intervals and see in real-time how each building or property is using energy.
Residential customers, too, can view their time-of-use energy consumption and learn about how their actions and habits affect their bill each month. By tracking the activity in the MyMeter portal, residents can make informed decisions about specific behavioral changes that have a real impact on their usage—in real-time.
The MyMeter Portal also creates a backlog where changes, spikes, and energy events can be viewed, tracked, and analyzed. For users of the portal, it's like having an energy diary that can be looked back on to identify and specify what changes could be made to meet the account's energy goals.
"More than ever, consumers are demanding more information from their utilities," says Keith Ahonen, VP of Customer Engagement at Accelerated Innovations. "This will only continue to increase as utilities roll out innovative rate structures to their residential customer base. If a person can sit at home and use MyMeter to see how much it is costing to run the A/C or power a workshop in real-time, they can make smart decisions about how their energy and dollars are spent. I would say that we have a very powerful customer service tool."
About Accelerated Innovations
AI is headquartered in St. Paul, MN and has additional field staff based in Denver, CO, Raleigh-Durham, NC and New York, NY. AI is the team behind the MyMeter energy engagement platform. MyMeter is a bridge leveraging utility smart metering infrastructure to give businesses and home owners greater control over their energy use. MyMeter's utility partners realize verified energy savings and improved customer care through greater opportunities to engage, communicate, and empower customers with tools for energy use feedback, alerts, analytics and prepaid billing.
About Rainforest Automation
Rainforest Automation helps utilities and their customers manage energy in real time by integrating the Internet of Things (IoT) into the Smart Grid edge. Our Home Area Network (HAN) devices and Cloud Services enable Energy Efficiency and Demand Response programs for utilities, manage commercial demand charges, and provide Smart Home convenience and reduced energy costs for residential consumers.
Accelerated Innovations
Ed Houn
651.757.4251
Ed(at)acceleratedinnovations.com
http://www.acceleratedinnovations.com
Rainforest Automation
Bill Richardson
604.630.4287
bill(at)rainforestautomation.com
rainforestautomation.com